Android O / Android Oreo the latest in the technology world . Don't mistake that we are talking about our favourite biscuit Oreo . We are here discussing about the Tech Giant Google's latest launched Android Operating System . Android Oreo is going to be game changer in the smartphone industry soon with the exciting Android Oreo Features.
12 Android Oreo Features to fall in love with Android mobiles often
May be a good battle with Apple iOS latest version OS . We think Android Oreo Features will definitely make many people to fall in love with Android mobiles often. Latest Android OS updated feature is here.
# Background Limits – High Battery Life of Android Device
Android mobile Battery drain quickly is one of the great problem faced by all Android users . Finally with the latest Android Oreo battery life is improved with background limits. Now there's a control on the apps that are running on your background like what can the background running apps do and what not . Thus Android battery life is increased . This is one of the best Android Oreo Features.
Read Also : Android: Prevent apps from running at startup(Stop/Disable Apps)
# Picture in Picture Mode as Android Oreo Features
You can do check your social media feeds , message someone and watch video simultaneously thus your technology boost your multi tasking skill now with Android Oreo Picture in Picture mode . This was available to Android TV earlier now to your mobile also .
You can do it by watching a video and toggle it on by touch home screen so that the video will be shrinked and played in minimized size or floating player.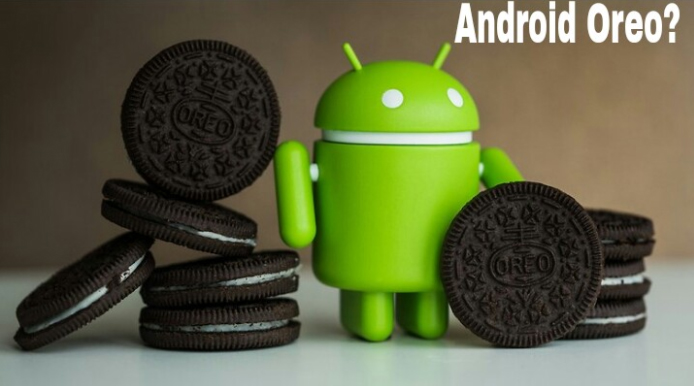 # Autofill API
Remembering passwords for every favourite website you visit is a difficult task and using apps that remembers the password for all the website is on one hand less secure and on other hand this will make your phone to work slow. Now latest Android Oreo Features has put an end to this issue . Now in Android Oreo it will auto-fill the passwords and thus makes it easy for you.
Read Also : How to Use Google Assistant on Android Devices (Without Root)
# Better Security on Android Device
Now Android becomes safer than ever before . Isn't it a great thing to feel secure with your Phone . Android Oreo features has taken a deep look into security also . Google play protect ensures that your Android device is completely secured . It scans out the apps that are installed as well as prevent any suspicious malware or virus.
# Notification Grouped to Channels – Notification dots on Android Oreo
Notification on android mobile like all notification clubber together can be now customized by the android user . User can make notifications to channels and control it and snooze or even block it individually. Notification dots that was in iPhone is now available for android users also . So you get important notifications to get your quick attention.
Read Also : Best Apple Watch Alternatives-Affordable Gadgets
# Snooze Notifications 
You can snooze Android Oreo notification rather than missing it out forever by dismissing it . Now you can set time and snooze it for 15 mins to hours you want . It depends on your preference to have it looked back .
# New Android Oreo Emoji
A completely freshly designed way of emoji is what you have with Android Oreo features. Now you can enjoy the wizard , fairy , dinosaur and even one more favourite emoji to indicate one true emotion tat its the " bursting head emoji" .

# Adaptive icons
Depending on the choice f the manufacturers the developed now get the chance to use any shape of app icon. So cool feature in Latest Android OS update.
# New Android Camera Shortcuts
Tap between camera o video instead of boring swipe . Zoom out and Zoom in photo or video easily The latest Android camera feature of double tapping to 50% zoom is really awesome for your perfect click .
Read Also : Exciting free Photoshop Alternatives for high quality photo edits
# Play with Octopus
You can find the Octopus on the Android Oreo by Settings -System – About phone – Android version till you find a large Android O . Now click on the O repeatedly to get an Octopus that floats all over . Cool Isn't it ?
# Easy Text Selection
Just a matter of tap there Android plays more intelligently highlighting the text for you without so much constraint . Thus selecting text has now became more easier than ever before with Android OS Latest version.
Read Also : Android boot Fix – Steps to Try When Your Android Won't Boot
#Excellent system performance speed
The auto fill feature as well as installed apps on Android Oreo makes it performance more good thus the time consumed to do each task is now falling less . This makes the speed and easiness of this update more visible t the world as better than ever before.
Here we have listed out the top 12 exciting Android Oreo Features to fall in love with Android mobiles often.