Now a Days people are very much concerned about hair loss or hair fall for that they can do every possible thing to stop hair fall or which would help them to get their hair back.  Hair surgery or treatment  is very common in today's world and Scalp Micropigmentation is one of the major solution for hair fall or to cover up areas of the scalp that are easily seen due to thinning hair, scarring, or skin diseases.
But sometimes scalp micropigmentation surgery or treatment could be a serious problem for people because, If you are not familiar with Scalp Micropigmentation then it would be quite bizarre or can be a serious problem for you and can badly effect you. So, before going for hair treatment first we need to understand what is scalp micropigmentation and what are the side effects of it and what are the various tips or suggestion for scalp micropigmentation.
What is Scalp Micropigmentation?
Scalp micropigmentaion is an effective treatment for men and women suffering from hair loss. Scalp micropigmentation is basically a scalp tattoo treatment. This treatment also can be used to protect or cover up loss hair, dandruff, changing of hair texture from thick to fine hair and other hair disease. It offers an alternative to the traditional hair restoration methods. Basically the process of this treatment is to change the appearance of your scalp for the better. Scalp micropigmentation is the advanced treatment where non medical(cosmetic), non lasting or temporary pigments are used to create the idea of fuller head of hair. This is extremely appropriate for those who are in the drastic stages of hair loss and have vastly large bald patches or bald spots on head which can not be hidden with the support of any fancy hair style or wigs. Micro pigmentation can store faded hairline, remaining hair, hair fall, or skin disease. It is the serious problem which can affect both sexes at any age that interrupts the normal hair cycle. Scalp micro pigmentation is usually the ideal solution for clients who have suffered completely hair loss. Many people referred it as a "sudden hairline gain".
Reasons to do Scalp Micropigmentation :-
As we know that scalp micropigmentation is a Hair loss Solution. It is the process of tattooing the tiny impression on the scalp. It is the exceptional solution for men as well as women who are loosing their hair and want to have shaved head look. Micro pigmentation can be used to fill in scars and bald spots within the hairline. So, Here are some exceptional reason given below to go for Scalp Micropigmentation!
Stylist look — Scalp micropigmentation is not just treatment rather it is a trend or fashion for those who are suffering from hair loss. It gives you the stylist look, assure to make older balding man look younger and vice versa. I
Easy to Afford — Scalp micropigmentation is very affordable treatment because now-a-days a hair system is expensive to buy and maintain. Also these products can cost you thousands of dollar. This treatment comes with extremely low continuity regime. However, you only required to have sunscreen, moisturizers, shaving kits, UV protection etc to maintain your scalp.
Physical stress — It is the con for hair loss. Many people are victims of physical stress and this is the only and major reason of hair loss or hair fall and because of this people don't look good. Scalp micropigmentation is only solution for people who are suffering from hair loss.
Natural appearance  — Scalp micromanagement can give you natural look because it can able to hide your scare, burns, or birthmarks.
Restore hairline — As it is the effective treatment can restore hairline on part bald, or fully bald heads.
Suits for all skin type and colour — Scalp micropigmentation can be suited for all skin type and colours.
Read Also : Cosmetic Surgery a Detailed guide on different cosmetic treatments
Scalp Micropigmentation Side effects :-
Scalp Micropigmentation has both advantages as well as disadvantages. It is not just about tattooing your scalp, It could be a permanent treatment for many people and for that they need to be considered everything that is required for micropigmentation. Many people take advise from doctors or dermatologist for hair loss treatment but the thing that hinders is some chemical or metal that they are allergic to. The flaws in the treatment remain with the service provider too.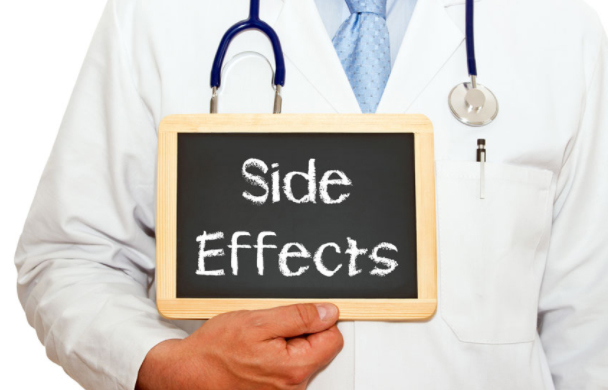 Allergic reaction — It may be a better option to have your hair transplant if you are not given a treatment with right pigment or ink, because many people use many different types of ink which contains heavy metals or chemicals that could be dangerous.Allergic reaction is one of the Scalp Micropigmentation side effects. There is also no harm in this treatment unless there are chemicals or metal that you are allergic to.
Unsanitary condition —  This can also cause you side effects including infection of the scalp, unhygienic maintenance etc. You need to be vary careful if you are getting a scalp micropigmentation. It only requires proper maintenance.
Colour difference –There are worse outcomes by untrained service providers or even those that use materials and equipment of poor quality. Some treatment result in the bluish hue that can be greenish other times depending on the ink used.
Required great skill artist — This treatment requires great skill artist if you are not getting good artist then it could lead to bad reaction on your scalp. A good artist knows how to use needle, and other things that is required for this treatment.
Not create significant length appearance — Once you are done with this therapy you would not be able to create good length of your hair because if you do so it can cause you side effect.
These are the common Scalp Micropigmentation side effects .
Read Also : Astonishing Laser Skin Resurfacing Alternatives For Perfect Skin
TIPS TO SELECT THE RIGHT SCALP MICRO PIGMENTATION:–
Although it is the cosmetic tattoo process but it requires lot of training or specialist while doing micropigmentation. Here are some tips given below that would help you to select right scalp micropigmentation.
High quality training and experience specialist required.
Avoid hair restoration treatment.
Get rid of camouflage or disguise products used on a daily basis.
For treating scar using the technique of scalp micro pigmentation.
Excellent option for thinning or patchy or insufficient baldness.
Use good chemical product or tools for scalp micropigmentation that would not harm you.
Moisturizer should be applied only after recommended by specialist.
Always research to find out if professionalism have a professional website with real and variable before and after photos.
Need to discuss the procedure or treatment.
Service guarantee see what type of guarantee you are given by service provider.
A team of expert has far more expertise than single expert,because they can consult over many different approach for possible result. This is the huge advantage for scalp micro pigmentation client.
Medical acceptance and Widespread adoption by SMP provider.
Sunscreen and moisturizing soap are also required.
So, scalp micro pigmentation is a remarkable solution for hair loss when it delivered correctly, and it is also relatively safe if right treatment is provided by expertise . Although you need to be very careful during the procedure.