Skin is the prime part of the body in the world of glamour. And to keep it intact throughout your life or at least until you have a good career in the glamour industry, the skin is expected to undergo many cosmetic procedures. One popular cosmetic procedure is the laser treatment. It is effective in many ways to ensure smoother and softer skin by removing damaged layers. But people look for Laser Skin Resurfacing Alternatives as there are so many cons associated with this laser skin treatment .
What is Laser Skin Resurfacing?
Laser skin resurfacing is a very popular cosmetic surgery performed to rejuvenate the skin. It is a known solution for ageing, sun burn and other facial skin disorders. The procedure is usually for the face though can be performed other parts of the body where skin needs repair. The common name for this cosmetic procedure is Laser Peel. The procedure diminishes imperfections like scars, moles, unwanted marks, pigmentation, lines, wrinkles etc. on the face. It is removing the skin layer by layer through precision. The new skin which grows during the process of healing will give a new look which is better, younger and smoother. The procedure can be performed alone or in combination with other cosmetic surgeries.
The Procedure
Laser skin resurfacing can be performed in a hospital or in a clinic facility. It is an outpatient procedure meaning you need not get admitted to a hospital. It is done by a dermatologist or a plastic surgeon. If your too sensitive to even minimal pain, you may opt for anaesthesia. For one or two areas making the area numb will be sufficient. For instance if you want the wrinkles around your eyes to be treated by laser skin resurfacing procedure, then only that part will be made numb. If the whole face needs to be resurfaced then you may be sedated.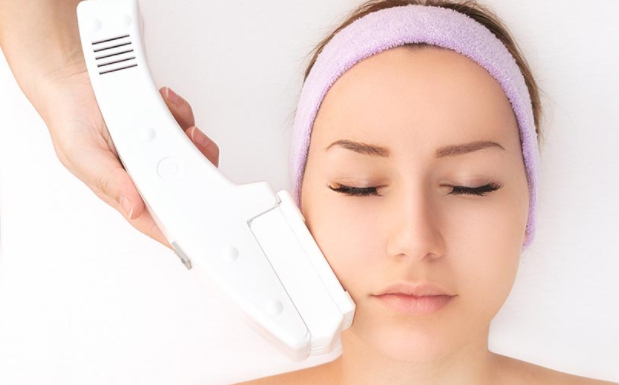 The entire procedure takes two hours for the whole face while it may take up to 30 – 45 minutes for one or two parts.Following the procedure, the face is bandaged for 24 hours. After 24 hours the bandage is removed and the area is expected to be cleaned many times a day along with application of the prescribed ointments or any other medications. As the laser skin resurfacing procedure seems to be somewhat tough to cope with people start looking for Laser Skin Resurfacing Alternatives .
Benefits and Effectiveness
Laser skin resurfacing is beneficial in many ways with equal risks. The benefits include:
It makes the skin more youthful
It reduces or removes fine lines and wrinkles, acne scarring, age spots, birthmarks, and blotchy patches on the skin
It treats sun damage by improving the overall texture of the skin
It rejuvenates the skin by production of new collagen
It can stop the growth of mole and warts
It is an effective treatment for early stages of skin cancer
It is one of the most effective means of treating scars on the face which are a result of an injury or a major surgery. For instance a suture mark.
The Laser skin resurfacing risks involve infection, abnormal healing, hyper or hypo pigmentation. Proper care should be taken after the procedure to ensure safe results otherwise it may end up in a tragedy on your face. Also, application of steroids as a healing prescription has side effects.
Read Also : 20+ Best Long Lasting Lipsticks from your favorite cosmetic brands
Pros and Cons of Laser Skin Resurfacing
Laser Skin resurfacing is a perfect procedure who look forward for a perfect skin. A face free of scars, acne, wrinkles and other unwanted marks can be gotten through this procedure. This procedure is to be done once in a life time and also, it avoids future damage to the skin since the procedure is done layer by layer.
Here are a few pros of  laser skin resurfacing:
Moderate improvement of acne scars
Evening out of skin tone
Tightening of skin
Improvement of wrinkles
Removal of sun damage
Removal of brown marks and age spots
Improved pores
Appearance of slight elevation of cheeks

Increase healthy collagen production

Adds overall glow to skin
Pain is one of the primary concern of laser skin resurfacing. Though the procedure is done under Anaesthesia, one has to undergo the recovery pain as well as be very careful with further infections. Scarring is also an issue if post procedure care is improper. Here are a few cons of laser skin resurfacing:
Hyper or hypo pigmentation
Small risk of scarring
Mild discomfort during or after procedure
Possibly not fully correcting the problem
Multi-modality may be required
These cons of laser skin resurfacing would have taken you back but still you want to get a result same to this procedure then have a look at the Laser Skin Resurfacing Alternatives.
Read Also : Naturally Thick Eyebrows In A Week Ultimate Guide
Laser Skin Resurfacing Alternatives
As laser skin resurfacing has lot of terrifying cons people always find it hard to accept the laser skin resurfacing procedures. So everyone will looks for the best Laser Skin Resurfacing Alternatives.
Skin Care Products

: It is no monopoly that Laser Skin resurfacing is the only treatment for skin damages. Before you decide over such a cosmetic treatment you may consider other Laser Skin Resurfacing Alternatives such as a prescription skin care product from your dermatologist. There are a variety of products available to treat skin conditions which are potent mixtures containing  vitamins and nutrients with skin clarifying solutions in order improve the feel and look of the skin.

Injectables

: There are many other anti ageing skin treatments which are less invasive with shorter time for recovery in comparison to laser skin resurfacing. One of the most popular injectable to treat fine lines and minor wrinkles is the BOTOX. Injectable dermal fillers like Restylane, Juvederm and Radiesse area also used to eliminate lines which make the skin look more full and hydrated well. Also, collagen injections with fat transfer treatments have similar benefits.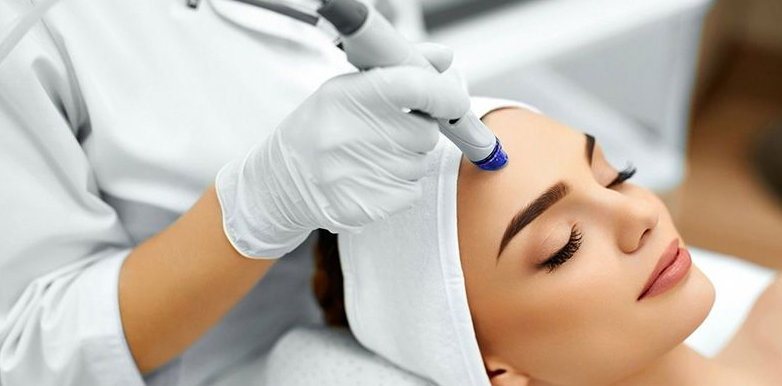 Skin Tightening

:For a youthful appearance without laser skin resurfacing, a skin tightening procedure like Thermage can be used. It encourages collagen growth at lower dermis. It is a non ablative procedure which treats underlying layers of the skin without causing any harm to the outer layers. This kind of procedures have minimally painful side effects in comparison to laser skin resurfacing.

Other Procedures

: Acne scars, sun damage and other skin issues can be treated through microdermabrasion and chemical peel as an alternative to laser skin resurfacing.
Read Also : Amazing Fitness Apps To Track Calories & Keep You Motivated
Do Skin Resurfacing Creams really work? – Hope in a jar
How about replacing scary needles with simple application of creams? There are a variety of skin resurfacing or skin rejuvenating creams available in the market. This is considered to be one of the best Laser Skin Resurfacing Alternatives.Many skin care product companies are in the process of research to develop such creams. Though they are expensive slightly, they do almost the same job as an invasive treatment like laser skin resurfacing though there are no medical evidences about it. It is only the science of peptides which prove such creams to be equally beneficial.
These creams are made from a technology of compounds called pentapeptides which are a small group of long chain amino acids functioning as chemical messengers all over the bod. Anti wrinkle creams like the ones from Olay or DDF contain these compounds. The history of pentapeptides research dates back to the process of wound healing in a non invasive manner. The body's natural process to heal skin showed instrumental progress in increasing cells to produce more collagen. So collagen is the key behind these anti ageing creams. Still doctor's are ambiguous of these creams as just a cosmetic product and a few claim that they are drugs. Hence, before choosing a skin cream for such resurfacing treatments one should consider the pros and cons of the ingredients in such a cream. They do work equally but not all of them give equal results.
Read Also : Breast Sagging – Things that every women must know
Conclusion
Laser skin resurfacing is an invasive technique for those who are the right candidates and need a glamorous skin on a long term. It suits those who are still young and can bear the pain it involves. As a Laser skin resurfacing alternatives you can always choose other methods including the creams explained though they do not have any medical claims. Hence, laser skin resurfacing is best suited for a glowing and soft skin as well as correcting acne scars, wrinkles, injury marks and any other kind of skin defects.