Gone are the days when you shuffle your pockets for cash or run frantically for a cheque or DD to be cleared for transaction. Now it's the time for Venmo, a mobile payment app where you can transfer money on the go. So this will be all about making you familiarize with this mobile payment , in detail a  Venmo user guide.
WHAT IS VENMO?
"Necessity is the mother of invention". Same was the case with the founders of Venmo. Started out in 2009 by two friends, the idea of a digital wallet came up when one of the two friends forgot his wallet on a trip. The tension and hassles that followed led them to create Venmo. It's a mobile wallet that helps the masses to transfer money to each other through the website or the app.
HOW DOES VENMO WORK?
Venmo works like a virtual bank. Thus the working of Venmo is too simple .Users can connect to Venmo through their Facebook profile or create a new account in the Venmo app. They can link their bank accounts, debit or credit cards or use their Venmo balance for transactions. A 3% fee is charged for each credit card transaction while it's free when done through bank or debit cards. Venmo will first use your venmo balance, In case there is a shortage of funds the app will automatically retrieve the remaining amount from the bank or card linked.
HOW TO TRANSFER MONEY USING VENMO?
If you want to transfer money using Venmo then it is very simple as the normal transaction.
On the top right corner of the screen is a pen and paper icon. Click on it to get a payment and request form; fill the necessary amount and details and. You can decide to pay one or many friends the amount with a note. Once done select "pay". If your requesting for money click "charge".
HOW TO ADD DEBIT/CREDIT CARD ON VENMO?
It's the same method as all websites.If you want to add debit/credit card on venmo then follow these simple steps.
Click on "Add debit/credit card" and provide your card information.
If using Venmo app:
Tap the drop down icon on the upper left corner of the screen
Go to "settings", click "Bank & Cards"
Click "Add Debit/Credit card" and provide the card information.
Once completed you can set a primary funding source from Settings
"Bank & cards"
One important thing to keep in mind is that 3% is charged for credit card transactions while for bank and debit cards it's free. The processing fee is generally applied for all credit cards.
Read Also : Pros and cons of credit cards – All the Hidden Facts on Credit cards
Read Also : Purchase without credit card top hacks
IS IT SAFE TO USE VENMO?
Security and privacy are two main points that tops our checklist during an online transaction. It is quite risky to provide bank and card details on an app at a time now when there's a lot of hacking happening. However, if you have checked their app they have mentioned the precautions taken such as: data encryption, encryption and storage, account protection. As a safety measure always monitor your accounts and opt for notifications/alerts. With proper privacy settings Venmo is safe to use.
Read Also : How to secure bank account from hackers
Read Also : Safe Online transactions Tips & top 12 safe online transactions methods
PROS AND CONS OF USING VENMO
Like the two sides of a coin every man-made material has a good and bad side to it.
The pros of Venmo are that it is free to use, easy and friendly in terms of understanding the app. It is a fun way to pay friends or contacts in the list with quick payments. You can also split the bills with friends while on an outing.
The Venmo cons or the disadvantages include questionable security claims along with transactions to be made through an email ID which is unsafe considering hacking while the details are open. Transaction takes up several days though you pay 3% fee for credit card transactions. The transfer limit is restricted and does not work outside the US. Once a payment is done, it can be cancelled and there is no seller and buyer protection. Thus it is avoided for goods and services.
HOW TO CANCEL A VENMO PAYMENT?
Once a transaction is done the amount is available in the venmo account of the other person to use. While you have no way to cancel a wrong payment in venmo you can send a request for the money back. The only exception is if it was sent to an address or number that's not signed up on Venmo.
You can send reminders. If you still haven't heard from them after a day or two contact the Venmo support team will help out. Though this is a disadvantage for sellers, Venmo has the option of cancelling a venmo payment.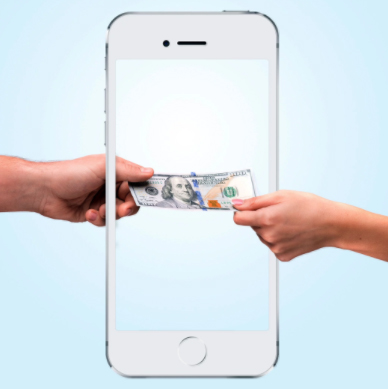 HOW TO REVERSE A PAYMENT?
A completed payment means the amount as reached the receiver. The only time when a payment is reversible is if the amount is still in Venmo systems. The support staff at Venmo can reverse it only with the recipient's permission.
Few details you need to provide the support staff to reverse Venmo payment :-
Username of the person you sent the funds
Amount sent
Date it was sent
Username and phone number of the person you originally had to pay
HOW TO USE A CARD ON VENMO?
We have discussed above how to add a debit/credit card to Venmo. Once the card details are added you can set the primary funding source for all your transactions. Go to settings  –>    Banks and cards –> Add card.
Conclusion
Depending on the features and feasibility many would suggest Venmo is more user-friendly since we live in a digital world. Nonetheless PayPal has its own set of followers. Venmo is easier to use for peer to peer transactions and Paypal is better for person to business transactions. Venmo, as an App is easy to use and a very friendly app. Any common person can use it if you have a smartphone and a valid email ID since the transactions are done through email.