Doing a safe online transactions is the ultimate need of today's society. Our lifestyle and economy demands for an online transaction while how safe your transaction is the primary question in most of the people.
Safe Online transactions – Detailed overview 
Before heading towards the exact title you should know a brief about online transaction to get a clear idea . I am not going to say something which you don't know , its all many of you will be knowing but i write this for those who are really newly to online transaction . They will surely have so much confusion along with fear of how to do safe online transactions.
What is online transaction?
Online transaction is nothing but a simple way to avoid longer queues, travel, transportation etc for doing our regular activities which includes sending money to someone, purchasing groceries, booking train/bus/air tickets etc. Online transaction can be accomplished by using our credit/debit card or payment support systems like PayPal.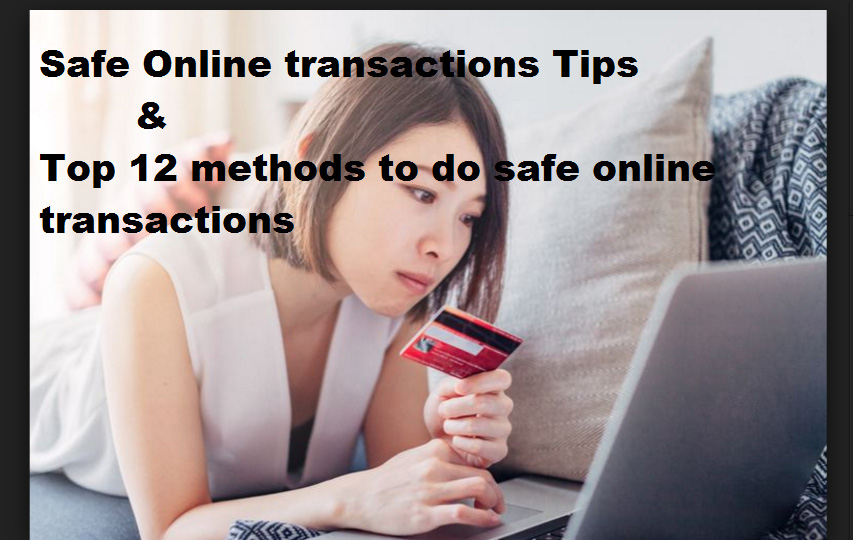 Time saving is the major advantage of doing online transaction and it really helps working people as they don't have much time for going in person. Even though online transaction is easy and comfortable, we have to take all the necessary steps so that our transaction is 100% safe and no information is stolen.
Different kinds of online transaction
The most common varieties of online transaction are –
Online Shopping
Paying Utility Bills (Electricity/Insurance)
Making reservations for travel (Air/Train/Bus)
Sending money (Local / Overseas)
Receiving money (Local / Overseas)
Net Banking ( Checking transactions with your bank account)
How to do safe online transaction –Safety tips to online transaction
Even though online transaction has many advantages, the major drawback is security as there is a chance that your information can be stolen and misused. To avoid that, please keep the following these points / safety measures in mind while doing online transactions to have a smooth and safe online transactions.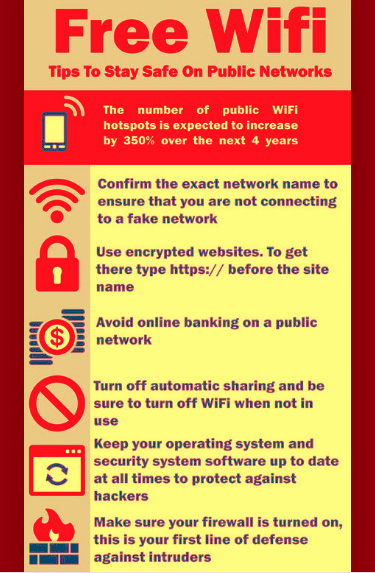 This is the most important safety measure that you have to take while you want to have safe online transactions . Don't do any online transaction using computers in internet browsing centers as the cookies, passwords etc. are stored in them. It is better to avoid doing online transactions using computers that are shared with your friends / relatives unless you trust them completely.
Read Also : How to secure bank account from hackers
If you are doing any online transaction in your bank or other financial websites, check the certificate of the website. You can find a small lock symbol on the address tab. Check it and make sure that the certificate has a valid expiry date and it is the original one as there are many false websites with same domain name and appearance are available.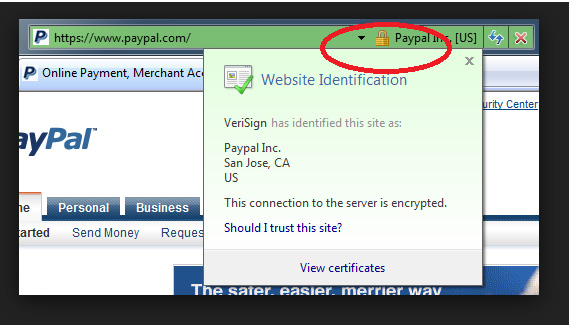 If the certificate is valid, you can see a green color text which means extended validation. Red means the certificate has expired or invalid. Yellow means the certificate cannot be verified. White indicates that the certificate has normal validity.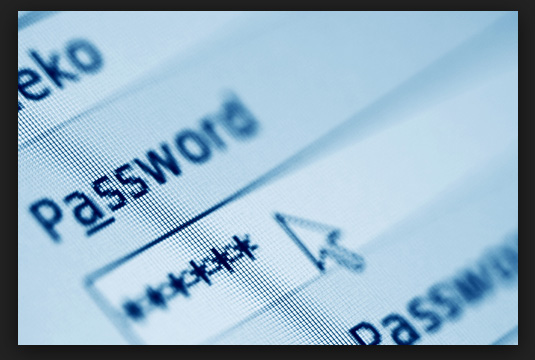 Keep your passwords a little bit difficult and complicated and not easily identifiable. Don't use your name, age, date of birth etc… in your passwords. It is better to avoid any information about you which are known to others while creating passwords. Keep changing your passwords often. Many banks are offering 3D codes for doing safe online transactions. Subscribe for that.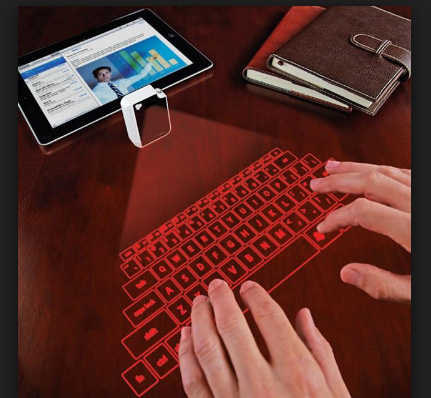 Many banks offer virtual keywords for logging in to their website. You can make use of that as it is safer than normal keyboard even though it takes a little long to type with it.
Third party payment / VCC –
It is advisable to use third party payment systems like PayPal, AlertPay or Virtual Credit Card (VCC) for doing online shopping as there is no need to share your personal bank information with the merchants. VCC stands for Virtual Credit Card that can be created for any amount and can be used only once. Check with your bank whether they are offering VCC feature.
Read Also : Best Low Cost Fund Transfer Methods An Overview
If you want to shop anything online, make sure that the merchant site is popular and can be really trusted. Read customer reviews about the website and make sure they are genuine and delivers the goods as promised. Popular online shopping sites are Amazon.com, Ebay.com, Flipkart.com, Snapdeal.com etc.
Watch this Useful Video for Safe Online Transactions Published by Axis Bank : –
Top 12 ways to do safe online transactions
Here are the Top 12 ways or payment gateways for doing safe online transactions.
PayPal
PayPal is the most popular and reliable way of safe online transactions for Money transfer / Shopping. It is accepted by majority of the merchants worldwide who sell their goods online.

PayPal is very good for shopping goods online and small money transfers. PayPal is not good for sending huge money because of its high transaction fees and wire or direct transfer is the best way for sending large amount.
2. Google Wallet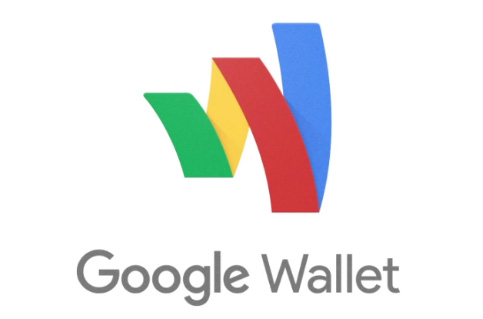 Google Wallet is becoming popular these days and competing with PayPal in safe online transaction. But currently Google Wallet is used and accepted mostly in USA. There is no fee for sending money to someone else using Google Wallet. You can keep any amount of money in your google wallet by transferring from your bank account and use it for online transactions.
Skrill
Skrill is previously known as Moneybookers and is being used worldwide for safe online transactions. It can be used to send money as well as for shopping online. The transaction fees of Skrill is very low when compared with other payment systems and is highly secured.
Payoneer
Payoneer is also a good payment gateway for safe online transactions and is accepted globally. It is used to send / withdraw money but the transaction fees for withdrawal is little high. You can create an imaginary US based account with the help of Payoneer which helps users to do transactions with US based merchants or companies.
5. Stripe

Stripe is a good payment gateway for receiving money and it is really useful for freelancers or people who work online. But currently the sender should be only from the designated countries like USA, UK, and Canada etc. The receiver can be located anywhere in the world.
6. Payza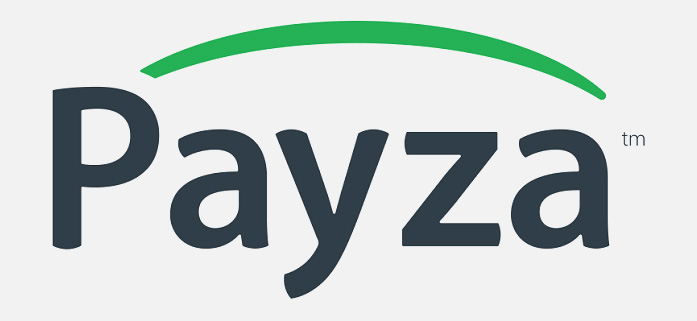 Payza is nothing but the new name of the popular payment gateway AlertPay. It is widely accepted in many countries next to PayPal. It can be used to Send / receive money and has low transaction fees.
7. Dwolla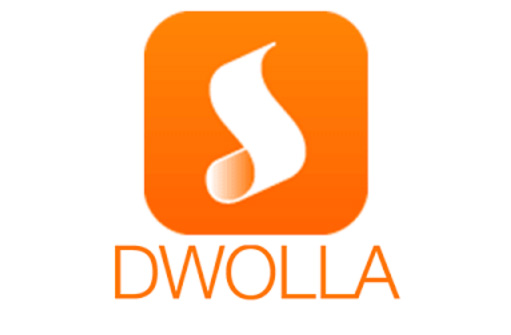 Can you send money to someone using their Facebook or Twitter account? Yes. Dwolla is the best choice for doing such online transactions. The best part of Dwolla is zero transaction fee for small amounts. It is accepted worldwide in many countries.
8. WePay

WePay is a popular payment gateway for receiving money and is very useful for anyone who sells their goods online. But it is currently available only in USA.
Authorize. Net
Authorize.Net is one of the oldest payment gateways available since the 90s. It is accepted worldwide for safe online transactions. It is widely used for payments with credit card.
2CheckOut
2CheckOut is a very good option for receiving money and is most suited for the merchants or anyone who sell the goods online. It is accepted worldwide in many countries and has reasonable transaction fees.
Amazon Payments
From the name itself, we can trust this payment gateway as it is owned by the popular online giant Amazon.com. It offers different types of accounts for money transfer or shopping and a secure environment for safe online transactions.
ACH Payments
ACH Payments is a trusted and popular payment gateway for safe online transactions and is accepted worldwide in many countries. It can used for sending as well as receiving money.
So that's all on the brief section of safe online transaction methods and tips .