Credit cards are widely used by common people nowadays. Most of us are eagerly waiting to get a credit card so that we can purchase something that is in need whenever required. The credit cards can be used in a very controlled manner and it is a blessing when we need money urgently. Before we think about applying credit card, we should know the Pros and cons of credit cards as well. As the coin has two sides each and everything will have pros and cons. Credit cards should be used only after planning your purchases wisely, otherwise this will become a burden for you. Everybody will be so happy buying things which they like whenever they feel like shopping, but it's not that simple to pay the huge bill that is coming after a while.
Pros and cons of credit cards
Lets have a look on the Pros and cons of credit cards.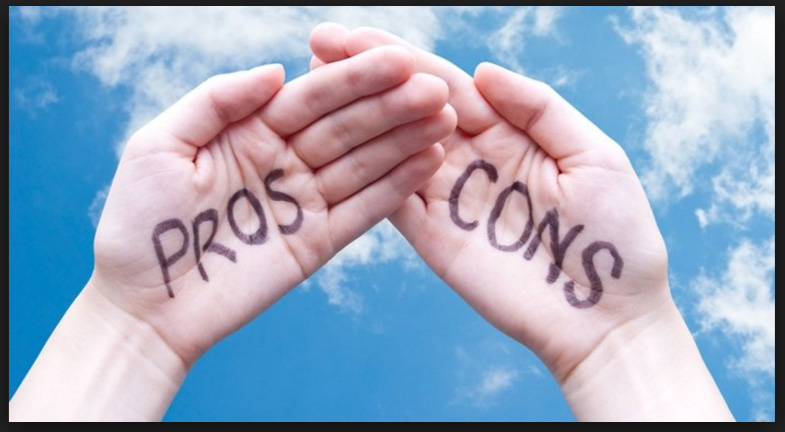 Not only the people who are working, even the college students are using credit card, which may be owned by their parents. This may not be a good option for the students as they are not that serious about the value of money. They are getting the best option for buying whatever they need just by an online/offline transaction. Parents may not be aware about how much they are spending and for what and all they used credit cards. At the end of the month you will get the bill and any way we must repay it. Not only it's the matter of money, students are getting the chance to just pay and own whatever they need. This may lead to big problems in their life. When we consider checking about the pros and cons of credit cards usage , there comes a lot of scenarios where we can use the credit card as a blessing also. When we go through the pros and cons of credit cards, we will be able to understand more about it.
Pros Of Credit Cards
Purchase Option: When you are going to purchase some household things like TV, Refrigerator, Furniture, etc., we may need to carry a stack of cash for paying the bills. If you have a credit card, then it's very easy to just swipe and pay whatever amount they need in total.
Promotions and Vouchers: The credit card  may provide you with a list of vouchers every month with your bill or as a separate email. Also, you will be able to enjoy some rebates while you purchase from selected shops.
Points To Earn: Some of the banks are providing the benefit of crediting some points for each purchase through credit cards. Each purchase will get some points and that can also use for purchases in future by converting each point equivalent to some amount.
Extra Bit Of Cash: Most important cons of credit card is it helps when you need an extra bit of cash. When you are lacking with some amount and you can't take money at a sudden from anywhere, credit cards help a lot in this situation.
Read Also : Improve Credit Score For Getting Loan Approval – CIBIL Score Detailed
Instant Loans: If you are a credit card holder then it's very easy to get loans. There may come situations like it's very urgent to get some huge amount of money and you don't have it as savings, then taking a loan is the only thing you can think about. In this situation, banks may not be able to sanction loan in a short period. At the same time if you are a credit card holder they will approve within a day.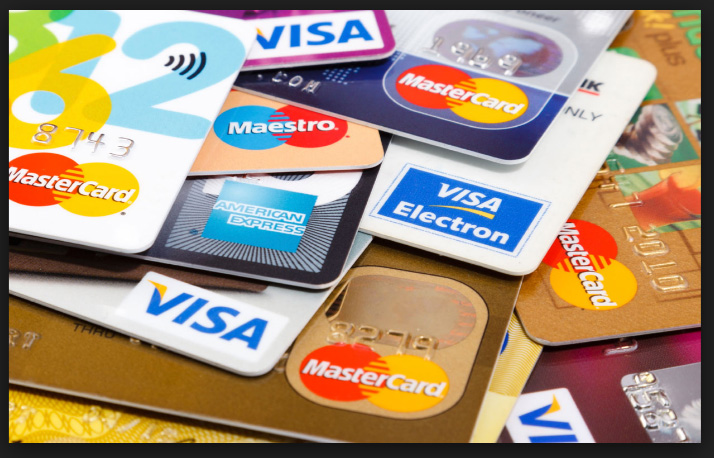 Cons Of Credit Cards
Unnecessary Purchases: The chance of purchasing something that is not needed is the primary disadvantage of having a credit card. The control over the online purchases will affect as we are having a credit card with enough money to buy whatever we feel like buying.
No Idea About Total Expenditure: We may not have any idea on how much we spent from the card and there is a high probability in spending more than what we plan. This will end up in getting a bill with huge amount. Once you realize that you don't have a sufficient amount to repay the bill, it will be too late and the extra charges for late fee with interest will be very high.
Interest Rates: It's not that easy to handle the bills of credit cards as it is having a high interest rate. Most of the banks are having an interest rate of minimum 10%. Once you fail to repay the amount within the target date, they will start calculating the interest on a daily basis and that will become a huge amount within a week. For common people, it's hard to handle such situation and this will end up in taking other loans to repay the bill.
Read Also : How to secure bank account from hackers
The credit cards should be used with extreme planning. If you pay the bills on time, then you will get increased in ratings and the credit limit will get increased. Credit cards are helping us a lot in fulfilling our dreams like purchasing a mobile phone or a laptop when we need it and we are getting an option to repay the amount as EMIs. The bank will credit the whole amount to the seller and split the amount and interest to 12 or 24 month installments.
So, as a conclusion, make sure you are aware about the pros and cons of the credit card before you start using the same. More important is make sure you are purchasing for an amount that you can for sure repay within a month. Don't fail to repay the bill in any case since they will charge interest on the amount which will be difficult for you to repay later. All we should keep in mind is that while using the benefits of credit cards, we should also keep in mind the consequences that are on the way. While choosing the credit for you, make sure it is one with the, lowest interest rate and is having the best offers among others.