Do you want to be slim and fit? The only way you can achieve that is by doing regular exercises as they helps to shred the extra fat and makes our body look slim and fit. But how many of us do exercise regularly? The answer is 'No'. Though many of us want to do exercise daily, we are not able to set and maintain a time schedule for that.Currently the only part which is getting fitness through mobile phones is our fingers as we keep on swiping it. Why not use it to keeping our whole body fit? This is where fitness apps come in to picture.
It helps us in various ways from teaching various kinds of exercises to tracking our weight and motivates us a lot. Let us see the top 15 fitness apps that helps to keep our body fit.
Amazing fitness apps To Track your calories & stay motivated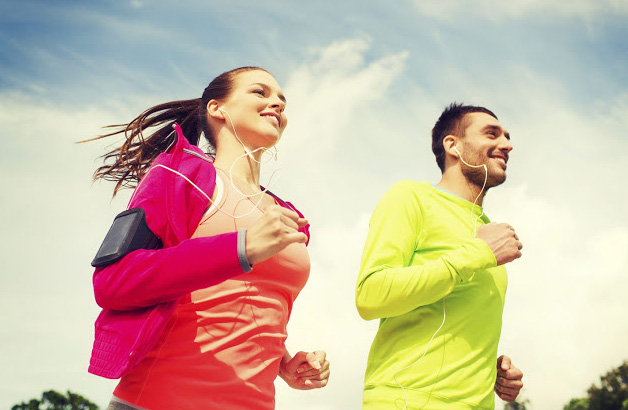 MyFitnessPal
 MyFitnessPal is one of the popular fitness apps that has been rated as excellent by many websites and magazines. It not only keeps tracks of the calories of the daily food we eat but also has a database of more than million food recipes which helps to plan your diet and shred the extra calories easily.

Platforms Supported: iOS, Android
7-Minute Workout
 Can you believe you can lose weight easily and keep your body fit by only spending 7 minutes every day? Yes. It can be achieved by the 7-minute workout app developed by Johnson & Johnson Health and Wellness Solutions, Inc.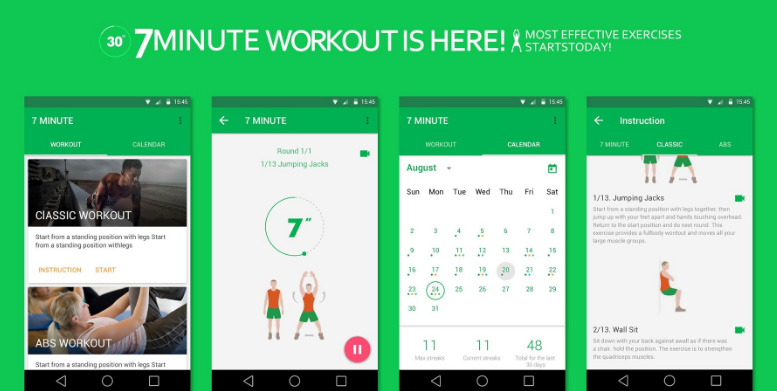 It is very simple and motivating for the beginners as they have to spend only few minutes every day to keep their body fit. It teaches workouts for various parts of the body and keeps track of the results achieved. It is one of the best fitness apps for android and iPhone.
Platforms Supported: iOS, Android
Read Also : Hidden Poisonous Food In Our Kitchen
NoomCoach

 NoomCoach  helps to set the health goals for keeping our body fit and also makes a daily food or diet plan to achieve that very easily. To get motivated, you can join or discuss with other people or Noomers and check out what's happening.
Platforms Supported: iOS, Android
Charity Miles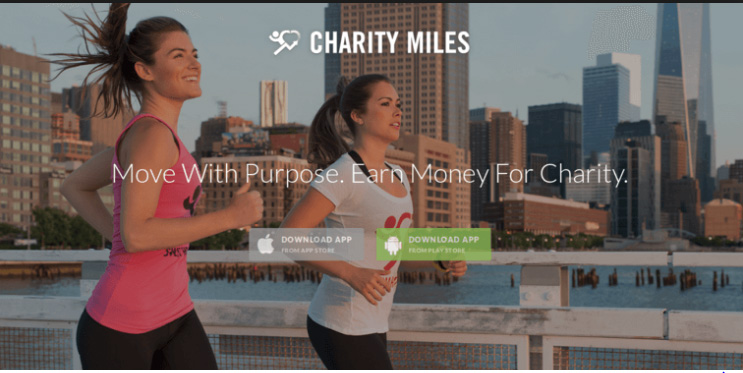 Do you want to help someone and losing weight at the same time? Then Charity Miles is the best app for you to do that as it donates the money obtained when you walk or run and the app tracks your step count and running.
Platforms Supported: iOS, Android
MotionTraxx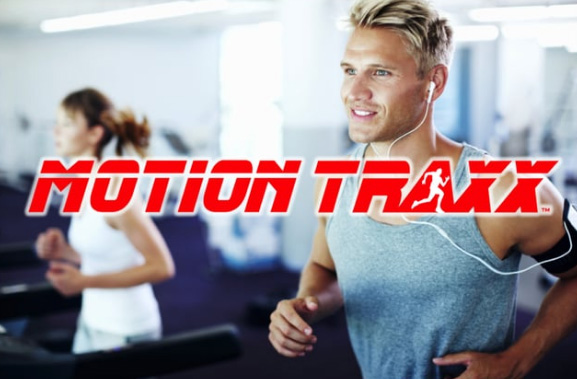 Mostly we will hear some music using headphones when we jog or walk. It is very important to choose the right music which will help or motivate the workout. MotionTraxx app will help you to create a perfect playlist depending on the speed of your workout.
Platforms Supported: iOS, Android
Stronglifts 5×5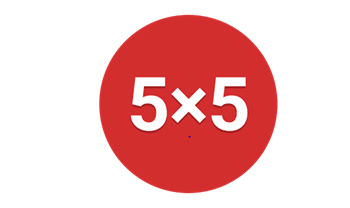 Stronglifts 5×5 is a perfect app to use when you do workouts in the gym as it helps you to count the number of reps you are taking. It is very useful for keeping track of any weight lifting exercise. It is thus one of the best workout apps.
Platforms Supported: iOS, Android
Fitocracy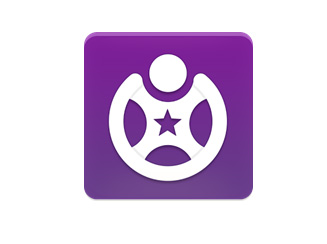 Most of us can easily understand anything expressed in terms of images rather than text. Fitocracy gives a graphical representation of the improvements achieved by doing various exercises like walking, running, weight lifting, gardening etc. and motivates us to improve more.
Platforms Supported: iOS, Android
Spotify Running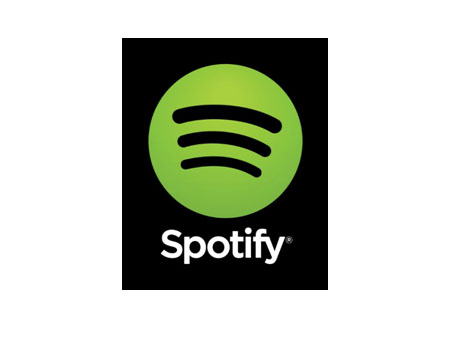 Spotify Running is a part of the popular digital music app named Spotify. It measures the speed at which you walk or run or do any sort of physical activity and selects a song that matches your speed. For example, if a fast track is played when you are running, it will increase your speed more and makes you feel more energetic.
Platforms Supported: iOS, Android
Runkeeper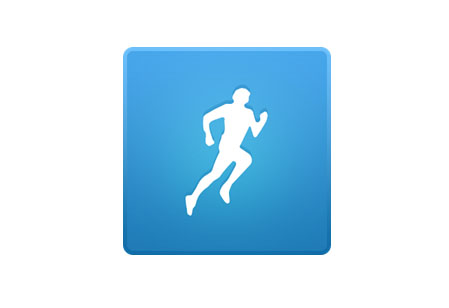 As the name indicates, this app helps to keep track you runs very efficiently. Runkeeper also analyses your performance and suggests for improvisations. You can get more motivation by inviting your friends or creating a group and comparing your figures.
Platforms Supported: iOS, Android
Lift Session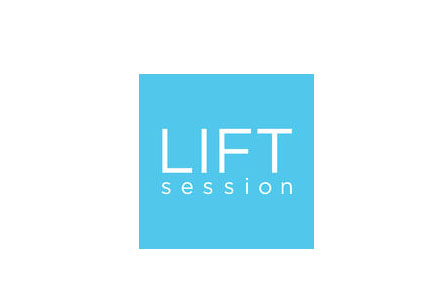 This app helps you to connect with fitness trainers all over the world and get support or feedback from them easily. The trainers can also conduct classes online and it saves a lot of time as you don't have to travel anywhere for learning exercises.
Platforms Supported: iOS, Android
Human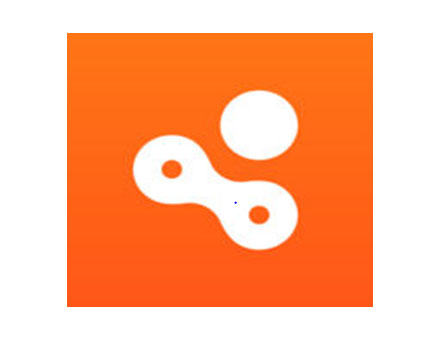 If you would like to customize your workouts and don't wish to follow any program, then Human is the right app for you. It is very simple and you can add all the exercises you do for 30 minutes of time. It also helps you to set your goals and keep track of it.
Platforms Supported: iOS, Android
EveryMove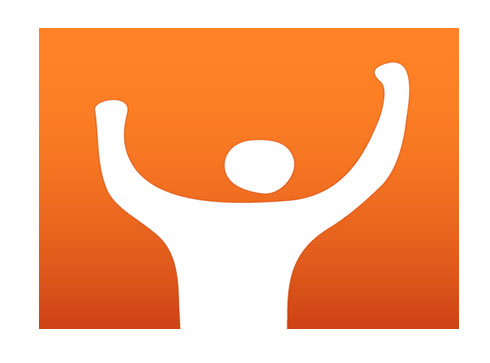 Will it be really motivating for you if somebody gives a gift for doing exercise? EveryMove app does that. You can earn points for doing any physical activity using this app. Once it reaches the defined level, you can get rewards from the app which will motivate you a lot.
Platforms Supported: iOS, Android
13. Endomondo
Endomondo is the best app for tracking walking, cycling or running outside your home for a few miles or kilometers. It helps to track the distance covered, time taken to cover the distance, speed and the calories burnt.
Platforms Supported: iOS, Android    
Read Also : Disinfect Baby Toys Naturally With these Top 3 Methods
GAIN Fitness Personal Training
 If you need a professional and certified fitness trainer for doing workouts, then GAIN Fitness Personal Training  is the right app for you. It helps you to choose the fitness trainer based on your geographic location. You can get personalized workout techniques and advice from the trainers through this app. You can meet the trainer in person once a month or so according to your convenience.
Platforms Supported: iOS, Android
DailyYoga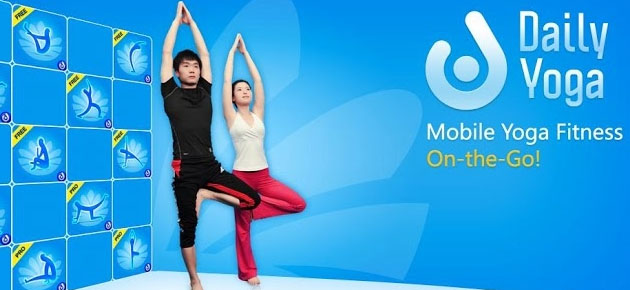 Are you interested in doing yoga and you don't have time to attend classes? Then DailyYoga is the best fitness app for learning and practicing different yoga postures. It has a detailed explanation of more than 500 yoga postures. You can choose postures that suits your needs.
Platforms Supported: iOS, Android
It is good for every human being to keep their body fit to lead a healthy life and free from diseases. It is not necessary to go to gym every day for keeping our body fit.  You can do workouts or exercises from your home itself regularly at your own pace and time and keep track of it using any of the apps above and stay healthy.