For all of you who associate Kindle with reading only, here is some awesome things it can really do. A kindle fire HD can be turned into a peripheral for many devices like the Roku Box for instance. Turn Kindle Fire HD into Roku Box with the following steps. You can also turn kindle fire HD to media device .
Can you guys believe it . If no , then here is the ways to Turn Kindle Fire HD into Roku box or media device ultimate.
The Kindle Fire HD allows you to mirror your tablet into a TV. In other words mirror kindle fire HD to view all those lovely videos.  Did you know that while buying? It's the most simplest of ways to watch your favourite shows on big screen without too much of a hassle. With technology growing beyond imagination, this is a revolution on its own. It's a statement today, called showing off.
Read Also : Use Kindle Fire as Second PC Screen / Display Ultimate Guide
The Kindle Fire HD, is part of the Kindle Fire line of tablet computers. The family consists of: 7″, 8.9″, 7″, 6″, 7″, 8″, 10.1″. And the latest is the the 6″, 8″ and 10″ Fire HD tablets that are available. In our previous section we have given a detailed write-up on different Kindle versions and Nook versions .The Kindle Fire uses an android platform which is what most non-Apple and non-Windows "Smart phones" use.
The Roku mobile app is a free application for iOS and Android devices that turns your mobile device into an ultimate streaming companion for Roku streaming players. Streaming experience with your tablet could never have been more fun and easy without the Roku app. It conveniently allows you to access innumerable features with the powerful app.  Searching by using your keyboard or voice, send stuff from your gallery like videos, photos and more to your TV and browse and add channels from the channel store.
Turn Kindle Fire HD into Roku box or media device ultimate
So typically a Roku box turns your TV into your favourite Kindle small screen data onto a larger projection. So your advantages over other viewing material is huge as it allows you to view just about everything that is browser based.
There are typically 2 ways to get your Kindle Fire HD started with a Roku box. Find out the two ways to Turn Kindle Fire HD into Roku box .
Read Also : Kindle Fire Silk Browser Alternatives
Option 1 – Connect Via Fire TV
Let's initiate the process with an Amazon Fire TV or Amazon Fire TV stick. Ensure connecting your device and your tablet to the same wireless network along with internet access that will allow you to watch your programs undisturbed. Now connecting a standard HDMI cable between the Fire TV and the HDMI port on your TV initiates the magic of watching on big screen. The settings on your TV might differ with each brand and model. So ensure to check your TV manual to get the process started.  Do the right settings and get your big screen going.
Do remember that this setup works only with Android version of televisions. So before starting the whole setup, ensure to check the compatibility of your TV in order to Turn Kindle Fire HD into Roku box or media device ultimate .
Read Also : Roku Remote Control Doesn't Work-Fix Roku Remote
Option 2 – HDMI Adapter or cable
Let's get started and connect your tablet to your TV for Roku duty. You will need an HDMI cable preferably a 15 feet one in case you are the lazy type to keep getting up always. This is a option to the wireless way to connect your Kindle Fire HD to your TV, at the moment, but the joy of watching on the big screen beats the downside of not being wireless.  The cable should have an HDMI connector at one end to plug into your TV and a Micro-HDMI connector on the other end to insert into your tablet.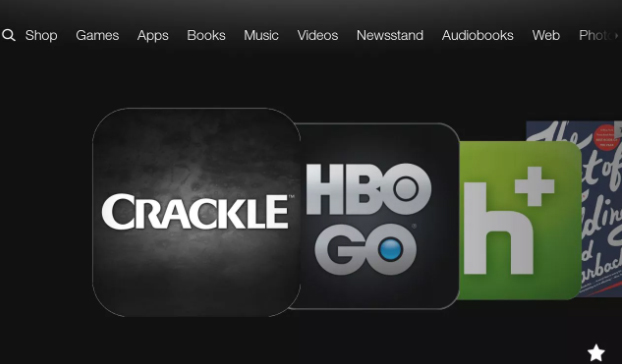 Once the cable is appropriately connected, then switch your TV to the appropriate HDMI input, like HDMI1, HDMI2 etc according to your TV. In a few moments you should be able to see your Kindle Fire's interface on the big screen. Voila, you have it big right from your small Kindle Fire HD tablet.
Read Also : Hard and Soft Reset Roku Manual – Fix Frozen Roku Streaming Stick
You can stock up on apps of your choice from the net and start enjoying the magic of watching your favourite channels from your Kindle Fire HD. Choose from an array of Roku channels to suit your need, lifestyle and of course, mood.
Your choice is vast using a Roku with the Kindle Fire HD. You can browse a great selection of movies and TV shows that allow you your favourite programs on the big screen. You can add channels and games from the Roku store by becoming a member. The list is endless and the selection is vast.
That's it about the two different ways to Turn Kindle Fire HD into Roku box .