It doesn't matter how perfect or topnotch that preschool is. If mommy and daddy aren't there, your 2-year-old may object to attending – loudly!  It's called Toddler Separation Anxiety, and this is the perfect term. Sometimes when little ones need to separate from the adults they love, they feel scared, sad and anxious. Learn the ins and outs of 2-year-olds and preschool separation anxiety to help them make feel comfortable.
Toddler Separation Anxiety Overview – Preschool Age
The first inklings of Toddler Separation Anxiety usually appear in a baby at around 7 months of age, according to the University of Pittsburgh. This fear of separation from familiar adults often peaks between the ages of 10 and 18 months. This may be the time when you can't even sneak away to the bathroom without hearing wails and protests from your little buddy. Generally, separation anxiety gets better during the toddler years, but little ones can freak out when separated from mom and dad up to age 6.
What is Separation Anxiety

 
Separation anxiety is common in toddler as they experience a fear in moving out from their parents.The rest of the world is really new and every face they see is strangers to them. So its not a big deal they will fear fear to get separated from you . Haven't you noticed your baby being reluctant to go in hands of any of the guests who visited your home. This is the same feel your toddler is facing this time.
Read Also : Baby Straw drinking – How Teach Your Toddlers (baby) to Drink from a Straw
Is it Normal for your toddler to feel separation anxiety ?
When our toddler's imagination grew high then their feeling of fear and anxiety also starts making a root. Separation anxiety is normal in toddlers between 8-14 months.It is just a phase where your toddler's emotional quotient is developing.So it's quite normal about separation anxiety.
When you have to worry about Separation Anxiety ?
In infants you can find infant separation anxiety towards object and people who are stranger to them . It is quite normal about the behavior.
In toddler up to 18 months its again normal to have separation anxiety.
Preschoolers separation anxiety will last only for 3 years .
But if you see your kid showing separation anxiety beyond that age over 6 years and the existence of behavioral change is continuing for more than a month . then you have to worry about your child. May be your child is having separation anxiety disorder.
Read Also : Disinfect Baby Toys Naturally With these Top 3 Methods
Separation Anxiety Disorder 
Separation anxiety disorder is a medical condition where the child is experiencing fear and nervous when they are away from dearest ones or their home.This causes an abnormal behavior in the child.
Symptoms of Separation Anxiety Disorder 
These are the common Symptoms of Separation Anxiety Disorder that can be found in children.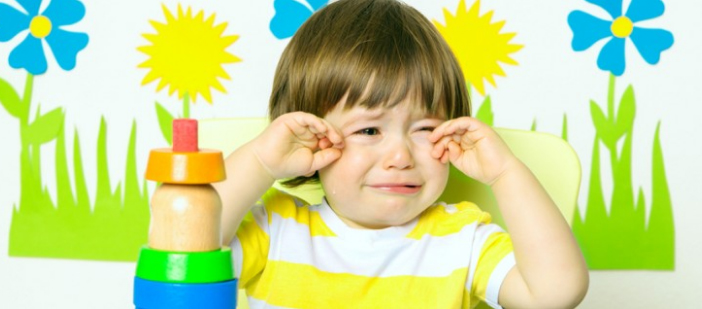 Usual excuse of physical illness like stomachaches or headache , fever  whenever they have to go out or to school.
A strange fear that something will go wrong for them if they leave out of home or loved ones.
Afraid to be alone.
Refusal to mingle in school.
Absent minded when away from home and not with loved ones.
Not willing to sleep without loved ones.
Nightmares about separation.
How to deal with the Toddler Separation Anxiety – Preschool Age
It's not unusual for 2-year-olds to have another phase of preschool separation anxiety, according to Dr. Bettye M. Caldwell. By the age of 2, your tot has enough maturity and understanding to figure out how time passes. When he figures out that you're dropping him off at preschool and that it's going to be hours before he sees you again, he may decide that he doesn't like this plan. His response? He becomes a Velcro baby with his arms firmly attached to your neck while he screams for the whole world to hear.
Read Also : Best play time idea for your one year old toddler
The first thing to do if you're experiencing separation anxiety in your 2-year-old is to make sure there isn't an underlying reason for his fears and sadness. Find out how your little one is doing at preschool. Is he happy? Does he play well with other kids? Has he found special teachers he likes? Are there any behavior problems? When you're satisfied that everything is cool at school, think about your child's home life. Are there any issues or situations that could be causing stress, such as a move, job loss, death in the family or separation/divorce? If there's any upheaval or stress occurring, it's normal for little kids to react by the separation anxiety.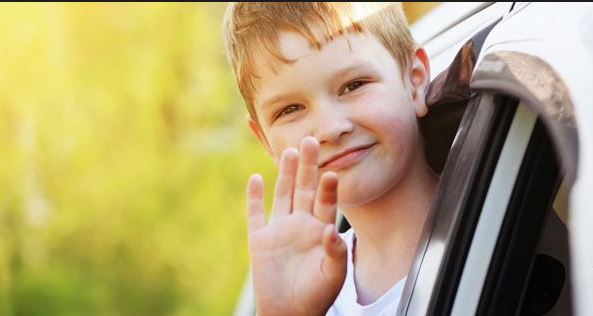 To resolve Toddler Separation Anxiety problems, the key is consistency and a little time. Talk about what you're doing as you're preparing to take him to school so he knows exactly what to expect. Leave early enough so that you can hang out for a few extra minutes at the school. Stay to read a book or sit quietly with your tot in a corner to help him acclimate to the change in environment. After he's feeling comfortable, ease yourself out after telling him exactly what you're going to do. You might say, "Mommy has to go work now. You're going to stay here and play. After lunch and a nap, I'll come back to get you and we'll go play at the park before supper." These goes without saying, but always keep any promises you make when leaving your little one so he trusts you and feels secure.
In nutshell some tips to ease your toddler separation anxiety  –
Don't become an over protecting parent.
Make your child comfortable with new places from the beginning .
Comfort them with reminding how brave they are so they can deal with the fear .
Keep your promise never fail to stick to your promise.
Try to give them time.
Talk to your toddler and help them see the world is broad.
Make them dream positively , boost their confidence to handle a life like you .
Develop your child to handle things without your help.
So these are the ways you can handle your toddler's preschool separation anxiety .