Remote desktop software gives you fast and easy access to remotely access the system from anywhere . One popular name in this kind of software is definitely that of TeamViewer. Now there are so many TeamViewer Alternatives which you can rely.Team Viewer is the best free remote access software.Team Viewer also lets you  use a web browser to remotely access a computer.
What is a Remote desktop software ?
Remote Desktop software  allows you to access your computer over the internet so that you are never without your important data, files and programs.Remote desktop software is helpful to maintain and record data, files and documents.It allows for new usage scenarios and applications that have not been possible with current remote desktop software.In today's world Remote desktop is as helpful as any other app or application which help you to maintain your records. Remote desktop software more accurately called Remote access software or remote control software, allows you to remotely control one computer from another.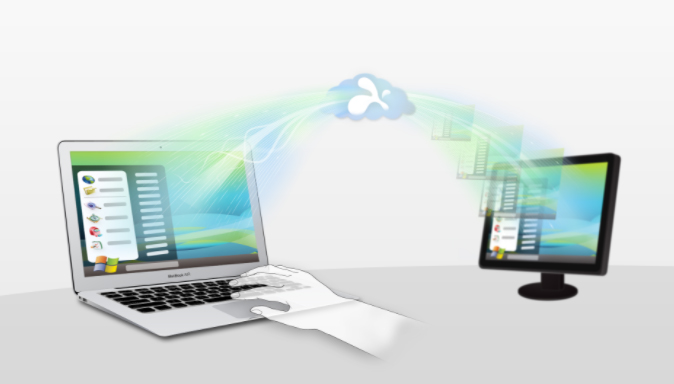 USES OF REMOTE DESKTOP SOFTWARE

Here are the top uses of remote desktop software like team viewer .
Online learning
Online teaching
It also helps in operating other computers to maintain files and to record folders.
Remote desktop connection software help users work on a computer through another computer.
Interact with any installed program on your home machine.
Download any file from your computer.
Upload files to your computer.
Login using any browser, including from mobile devices.
(e.g., iPhone, Android)
It can access from anywhere.
file explorer browsing.
Read Also : Best free calling Apps for all Smartphones
 How TeamViewer can be used?
 Team Viewer is the perfect solution for private and personal use. Team Viewer provides easy, fast and secure remote access to Windows. it is very easy to use. it can be used anywhere and any time.  Team Viewer can be used for quick access or installed any app or application. we can use the teamviewer app to connect to PC using internet connection for remote desktop connection.Team Viewer application also use to establish a remote connection between two computers. it is very easy to use any one can operate another computer's application file, folders, app and so many things can be done through team viewer.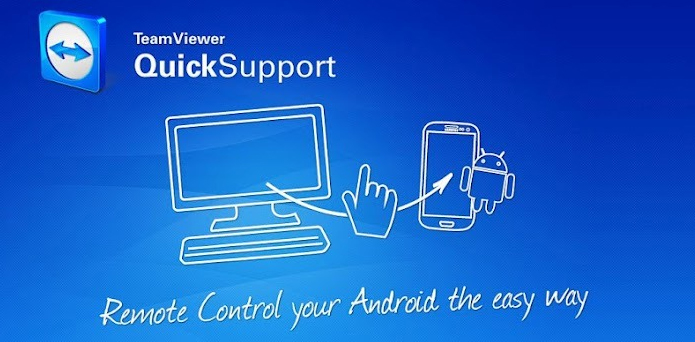 FEATURES OF TEAM VIEWER

Team Viewer is safe desktop software and has it's own security standards.It is used by thousand of people around the world. There are various features of team viewer which includes Audio conferencing, chat, Audio calls, file transferring, Recording

and many more which people use for their own purpose.Team viewer is available for various operating system like Microsoft window, Blackberry, Windows phone, and Chrome ios, etc.Team viewer's main focus is on collaboration, presentation and remote control of computers.




Team viewer is multi platform as it is available for various operating system and software.it is also easy to understand to arranged, simple, touch-friendly, and quick to operate.Team viewer is international because it is available in more than 30 languages and supports international keyboards, which makes it an ideal solution for international use. it is also free for testing and personal use  software at home for personal use free of charge. it also has a special feature of chatting Instant messaging functionality includes group chats, web-based chats, offline messaging, chat history, persistent chat groups. it also has a feature of file transfer it can Share files of any size with transfer. Remote audio and video Hear music or system sounds and see videos from the remote computer during a connection.
It is also a universal app for window, It open multiple connections in different tabs, copy and paste files via the clipboard, simplified file transfer.
Team Viewer is easily the best free remote access software With support for video, voice calls, and text chat, Team Viewer also allows file transfers, supports wake-on-LAN (WOL) and can even remotely reboot a PC into safe mode and then reconnect automatically.It is very helpful to use and also it can be used for private and commercial. It is considered completely safe by today's standards.
But we hardly know the other remote desktop software that can be TeamViewer Alternatives to rely upon and use as a replacement .
Read Also : WannaCry Attack Security Tips- Protect computers from Ransomware
TeamViewer Alternatives – Top 5
Team viewer is itself one of the best remote desktop software but there are lots of remote control programs too which people find more useful than team viewer. There are various alternative to team viewer for remote control. Many of TeamViewer Alternatives have the same work and system to support one computer to another. They also support, interact and collaborate with people which is an important feature for some.
Here are some TeamViewer Alternatives which can help you in your remote desktop work or activities in easier and faster way.
Chrome Remote Desktop

Chrome Remote Desktop is a good dual monitor system.You can access files and other applications through chrome desktop. Chrome remote desktop can be used for android app to control and access to a home or office computers and machines from smartphones and tablets. It also allows users to connect their PC via chrome book. It is easy and safe tool which allows you to access you PC and applications. Access to files and folders and Fully secured in this software and it is considered to be one of the best TeamViewer Alternatives.

Remote desktop connection

This software is also like team viewer. It does the same thing which is to connect from one computer to another. it also provides you remote access to the desktop of your computer, from a computer that is actually placed at another location far from you. it is easy to set up through this you can access all files and network resource.

Join.me

Join.me is the best remote desktop for business meeting and remote meeting. It is the best business tool which collaborate various business web meeting. It is best for to run a business and also to connect with people. A fast, easy and better way to connect and collaborate with people.This may be a new name to many of us as a Team Viewer Alternatives .

Ultra VNC

Ultra VNC is powerful and easy remote access software that can display another computer screen on your own screen via internet or network.This is the best alternative to Team Viewer. It allows you to work on another remote system to transfer files and getting your work done. this desktop can be use to share files and helping people.

Mikogo

Mikogo is also a software which can be used for web meeting and conference. people can use it for commercial purpose. this system is fully browser based. through this a person can do many things like video conferencing, chat, File transfer and more.
These are the top 5 Team Viewer Alternatives that you can really rely upon for remote desktop connection .