Every year there will be a breakout of some cyber attack cases all around the world . This makes a sense to think about ways of protecting our computers from different cyber attacks. Recent breakout of WannaCry Attack  demand us to think about ways to Protect Computers from Cyber Attack at all possible ways .
Now everyone of you who is not a cyber security geek will be wondering about what is a cyber attack and what is this ransomware and of-course the name like WannaCry Ransomware are absolutely novel to many of us .
So this article will focus on making you understand what are these novel terms and how to protect computers from cyber attack with our tips to defend ransomware attack.
WannaCry Attack Security Tips- Protect computers from Ransomware
At the alarming spread of the new cyber attack popularly known as WannaCry Attack here we are going to give you the best security tips to keep your computer safe from a vulnerable cyber attack. Before heading to the article let me tell you something about cyber attack , ransomware etc …
Cyber Attack – What is That ? 
We can simply say that a cyber attack or CNA (computer network attack) is a intentional or deliberate action of exploiting networks , computer system and other tech- dependent enterprises. With the use of malicious codes the actual data , logic and computer codes are disrupted . Cyber attacks are mainly aimed for the information and identity stealing or to cause disruption to the system.
Consequences of cyber attack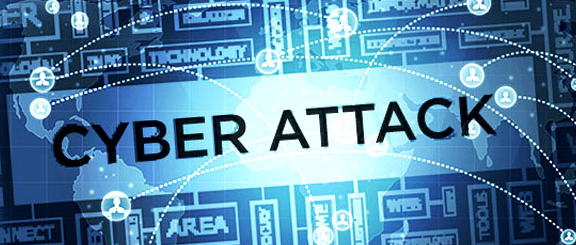 Fraudulence ,identity theft ,blackmailing
Sniffing passwords
Infiltrating System
 Data breach
Defacement of website
Service Denial
Malware , Spyware , Trojan , viruses , phishing etc
Unauthorized access
IP Theft
Read Also : Internet Safety Rules for Kids – Online Safety Tips
 Ransomware 
Guess you all know the meaning of the English word "ransom" , then its very simple you can now relate it to ransomware . To say precisely ransomware hold your PC from functioning , it will may your PC stop working.
Ransomware is a kind of malicious software that will prevent your PC from functioning . It makes a cryptoviral attack and blocks the system data which will be unlocked only when a ransom is paid. Some ransomware attack can be reversed easily but while some will puzzle all techies .
The most hot trend news in all over the world is the WannaCry ransomware Attack which break out on 12th may 2017 . Similarly Locky Ransomware was the another major global attack that just vanished but for everyone's notice its again coming back .
So this article is going to focus on how to protect your system from Locky Ransomware and WannaCry Attack.
WannaCry Attack Security Tips
Ongoing global cyber attack popularly known as WannaCry Attack ,WannaCrypt ,WannaCry Ransomware attack , WannaCryptor 2.0 , Wanna Decryptor which broke out on 12th may 2017. This ransomware attack also has the same goal as the other ransomware attacks , they just block access and demand a ransom amount to unblock our system.
WannaCry is having components mainly – worm and ransomware package . This encrypts the  files and data on the infected windows system and demands to pay a ransom in bitcoins . Especially the older versions of Windows system is more prone to risk of getting affected by WannaCry attack.
Reason for WannaCry attackers demand in bitcoin is that bitcoin is known for its anonymity and the hackers can use the bitcoin currency in many ways they want .
Read Also : 10+ Best Alternatives to Whatsapp you will love this year
How to Check If your system is affected by WannaCry Attack 
WannaCry affects only the Windows operating system that are not protected and updated. WannaCry is a global ransomware attack which locks the files of your system and asks for a ransom to be paid to get it open.
You can check if system is affected by WanaCry Attack  easily . If your system is affected by this ransomware then you can find out a message on your display screen which will be having a count down timer and a ransom demand along with bitcoin wallet . It may warn you like if you do not pay it , your system will be locked .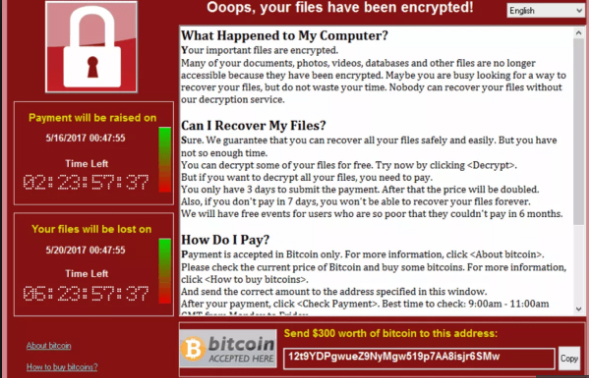 If your system is attacked by WannaCry then you can find such a message on your display screen.
Read Also : How to secure bank account from hackers
What to do If your System is infected by WannaCry Attack
If your system is infected or got a cyber attack especially if your system is affected by WannaCry you have to do certain things to protect your data.
Things to do WannaCry Attack infected System –
Do not pay the hackers the ransom they ask for , it is just going to be waste of your money and a motivation to continue the effort . You do not have to pay the WannaCry Ransom request.
Wipe out your hard drive literally what i mean is do a fresh installation of Windows . Unfortunately this will just give your system functioning but your data will be lost unless its saved in cloud or drive.Kindly note reset doesn't mean a simple on and off.
One small hope of keeping your file safe and get your system clear from WannaCry attack is to reset the date in your windows system .
Download apps that promise to remove WannaCry from your system. You can rely on some trusted companies like AVG, Sophos ,Symantecand their apps that is promising to fix the WannaCry Ransomware attack on your system.
Find the good step by step manual ways to remove WannaCry fro your system .Kindly note to take only legitimate sources .
Complete User Manual To Remove WannaCry From System – Step Wise Instructions
If your system infected with WannaCry then you will be thinking how to remove it without paying the ransom . And it is very important to remove WannaCry very immediately if your system is infected. But still the ways to decrypt the files for free is to be digged out. But here we can help you with the instruction to recover files that got infected by ransomware. But it is not a full guaranteed steps as the global cyber attack just broke out , even the highly tech minds are working on to solve this issue.
Here we will explain about how to remove WannaCry using Emsisoft and MalwareBytes. Now before proceeding for a brief knowledge of the reader , Emsisoft and MalwareBytes both will protect your system from all malware , ransomware and virus attacks.
Read Also : Web Servers A detailed overview – Popular Webservers
Steps to Remove WannaCry from your infected system –
Take a print out of our instructions and Read it carefully.
Download the essentials we mentioned here.
Once you have taken a print out and downloaded the tools we recommended then we advise you to close the browser .
Reboot the system.
Inorder to terminate the suspicious programs in your system we advise you to use RKill. So download Rkill and save it on your desktop.
Run the downloaded file and it will automatically stop any process that is associated with the Sysprotector Registry Cleaner Tech Support Scam and the other malware.
Wait till it detects all the malware and malicious files in your system.
Once the rocess is over it will automatically close down a black window .
A log file gets opened , you have to review that and  close it.
Continue to next step.
Note : Rebooting system after RKill has run on your system is going to bring back all the malware programs once again. Don't Reboot system  after this process .
Download Emsisoft Anti-malware on your system.
It will be working to remove the unwanted adware in your system.
Run the downloaded program.
Click Yes if you get an alert mentioning about the safe mode and continue the process.
Agree to the licence agreement and access it .
Start the installation process by clicking on the Install button now.
Now you have to choose the type of license you wish to choose.
Click on the test for 30 days, free if you do not have a purchased license key. By this you can use it for free trial .
Now you decide if you want to join their network or no . Its up-to you , nothing related to the process.
Now Emsisoft will be updating and detecting the virus in your system.
Once update is done click on Enable PUPs Detection . This will protect your system from adware and other unwanted programmes.
Click Finish Installation so the final installation process screen will launch the Emisoft Anti malware on your system. It will now display a start screen.
Now you can find 4 sections like in the image.
Go to the Scan section.
Now it will ask you to select the type of scan you want to do in your system .
Here you have to select malware scan.
Once the scanning is done , it will show you the results of infections detected on the system.
Now select quarantine selected option, once you select this the detected infections will be removed .
You are done with the process but sometimes Emsisoft can request a system reboot , if so please proceed system rebooting .
Now download MBAB ie, Malwarebytes anti-malware and check your computer by scanning to detect any infections , unwanted programs etc.

Run it on the system and Install it without making any default settings changes.
After the installation process check Launch Malwarebytes anti-malware and click on finish.
Reboot if it demand else leave it.
Now you can find settings like shown in the image.
 Click on Settings then click on Protection.
Now enable Scan for rootkits by toggling the switches to green.
Click on the scanning option.
Now the scan result will show you the list of detected malware in your system.
Select all and quarantine selected option.
Your system may reboot and after the process is over you can continuw with further steps.
And finally you can exit the program.
Though these are the ways to remove ransomware from your system , recovering of your file is still a strange possibility . At some lucky case you can recover those files that were saved in Dropbox .
Ways to recover WannaCry Infected files 
You can restore from the shadow copy that Windows creates if you had enabled the System restore option.( Only for Windows XP service pack 2 , Windows Vista , Windows 7 and Windows 8)
You can restore the WannaCry attacked files that was encrypted on the DropBox folders in your system.Here you can't do a restoring of all the files as a whole ,just one by one can be made possible.As it may be highly time consuming you can use dropbox restore python script to get restore all files . To run the script first make sure you have Python installed on your system.
These two ways you can recover the files infected by WannaCry attack.
Read Also : Safe Online transactions Tips & top 12 safe online transactions methods
How to Prevent WannaCry Ransomware Attack – Tips to cyber security
The European Cyber Crime Centre has released the Do's and Don't to prevent WannaCry attack on the system.
 Update Softwares regularly .
Browse and download from only trusted sites that shows a green lock symbol along with the URL.
Use an updated version of antivirus software in your system.
Take Regular backups of the files and try storing in a pendrive or CD for important files that you can't risk losing.
Report ransomware attack to the nearby police station .
Don't pay the ransom money.
Don't open unknown mails , attachments , banners etc.Watch the video by NIC presented by the CERT about the WannaCry Attack to know more about the global cyber attack.
I hope WannaCry Attack Security Tips to protect your system  is going to be helpful to all the readers .