One of the trending trips we can find now is birth tourism ,babymoon so this write up is all about top birth tourism countries.
The life of a pregnant lady is not easy. From the initial days of nausea and inability to keep anything down in the digestive system to the gradual aversion to the foods you once loved, bloating, and back aches – pregnant women see it all. And that's just a part of the troubles they go through! The most painful times are when the soon-to-be-mother enters labor and has to bear hard to be able to push the baby out of her womb. And then, of course, there's the post-birth pain and healing to be considered.
But hey – becoming a mother is worth all the pain because you usher in a new life in this world. You play an important role in making a miracle happen, all with your sweat, pain, and blood. A lot of pains before you get the joys of motherhood, eh? There's a way you can sweeten the deal, though.
There are many women who travel to countries that are better off than the ones they live in to be able to provide a better life to their children. Birth tourism is very popular in many countries dual citizenship to babies who are born on the other land. There are of course many terms and conditions that apply to this citizenship rule that becomes applicable to babies who're born in their country to people who are immigrants, who're tourists, who were in there just for business purposes, or those who traveled specifically to be able to give birth there and gain their child dual citizenship.
Read Also : Perfect Babymoon Plans – Pre Baby Vacation Guide
Read Also : Zika free Babymoon destinations in the world
Top Birth Tourism Countries and birth tourism benefits Exclusive
Here we have listed out the top birth tourism countries and in the next section you can also find why the below mentioned countries are best destinations to be chosen for birth tourism.
Birth tourism to various countries are bound by every country's rules and regulatory norms. There is no way a pregnant can take it for granted while entering a foreign country. It should be a healthy habit to understand all the legal procedures and documentation of the particular country you intend to visit for the purpose of giving birth.
Only 30 of the world's 194 countries practice jus soli. Listed below are the 30 top birth tourism countries:
Antigua and Barbuda
Argentina
Barbados
Belize
Bolivia
Brazil
Canada
Chile
Colombia
Dominica
Ecuador
El Salvador
Fiji
Grenada
Guatemala
Guyana
Honduras
Jamaica
Mexico
Nicaragua
Panama
Paraguay
Peru
Kitts and Nevis
Lucia
Vincent and the Grenadines
Trinidad and Tobago
United States of America
Uruguay
Venezuela
Read Also : Breast Sagging – Things that every women must know
Read Also : Menstrual Cups, a solution to the pad effect-Another Period
Benefits of Birth Tourism and Reason to choose top birth tourism countries Above Mentioned
United States citizenship is a magnet in the birth tourism field. It's common to hear pregnant women travelling to the United States especially for giving birth on U.S soil. If the birth is registered the baby automatically gets an American passport.
As reported by a Turkish woman who travelled to United States for childbirth the process was quite simple. They found a company from the internet and the city they finalized was Austin. The company organized everything which helped in a smooth childbirth and acquiring the visa.
The Tucson Medical Centre (TMC) in Arizona provides birth packages to expectant mothers. The mothers can schedule a caesarean or just arrive few weeks ahead of their due date. They are given a hospital stay, medical examination and a massage which costs anywhere between $2300 – $4600.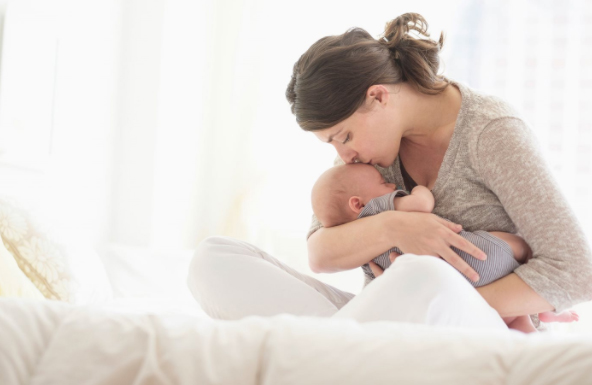 Being a citizen of Argentina, Panama, Uruguay, Costa rica, Venezuela and St. Kitts and Nevis you can enjoy visa – free travel to almost any European country and the borderless Schengen Area as well as Central and South America.
Panama, Argentina and Brazil provide world class facilities that are much cheaper when compared to any other Western country.
Read Also : Healthy Baby Food Recipes In Nutshell – Homemade
Read Also : Baby Straw drinking – How Teach Your Toddlers (baby) to Drink from a Straw
Read Also : Disinfect Baby Toys Naturally With these Top 3 Methods
Guatemala passport holders enjoy the above privileges but are prevented to travel to Mexico.
Getting a Barbados citizenship makes you eligible to be a commonwealth citizen too which allows you to enter other commonwealth countries without a visa, eligibility of commonwealth scholarship.
St Lucia, like Barbados is also a commonwealth nation, these citizens have access to social security in UK, right to vote, live, work, and study. That's why UK is the most preferred destination to the emigrants there.
Nicaragua passport holders enjoy Schengen area access but more limited options inside the Americas. Some of the lesser passports allow visa – free travel to UK, Ireland, Malaysia and Singapore.
A few important pointers
Maintain proper documents required to obtain a VISA
Know the rules to travel while pregnant
Documents to be furnished at the point of entry
Medical Insurance
Medical and lab tests
Accommodation
Getting your baby's certificates – Registration
Getting a passport for the new born to travel back home
What to do while not visiting the doctor
Cost estimates, billing and clearing bills before you leave
Vaccinations for the new born – Immunization
How to get local assistance if need be
Getting extension of stay based on medical issues
Read Also : Best play time idea for your one year old toddler
Conclusion
Birth tourism is profitable not only for the travelling couple but also the citizens who facilitate the travel and birthing process. A Turkish owned Hotel group offer a "birth tourism package" that includes accommodation at one of their branches. The advantages of having children abroad are innumerable. They are entitled to dual citizenship, which opens the door to travel, education, and employment opportunities in future. Researching on birth tourism is as important as keeping in mind the most up-to date information since a number of top birth tourism countries have ended their policy of birthplace citizenship.