Few days ago , Android again came with a new version in market for its users. Everyone wants to use the latest of the technology so for Android users , they have a strong urge to Update to Latest Android OS .
The new version 8.0 is also named before a dessert 'Oreo' like any other previous versions. It is available with Google pixel in the market and it has been said that this new version provides 2X boot speed. It has also improved the problem of operating system update tackles with pesky background activities that drain a huge amount of battery. It also provides some useful design tweaks like picture-in-picture(PIP) mode for Youtube, Hangout etc. These things make 'Oreo' different from Android 'Nougat' and any other previous versions.
So in this article we can find the reasons to Update to Latest Android OS as well as how to Update to Latest Android OS from Nougat /Marshmallow/Lollipop/Kitkat .
Read Also : Android Vs iOS – Pros & Cons of Buying Android Vs iOS
Read Also : Android boot Fix – Steps to Try When Your Android Won't Boot
Reasons to update Nougat to Oreo:
Here is the reasons why you should Update to Latest Android OS "Oreo" from old Nougat .
1. Performance : Oreo 'per app disk space quota' feature enables the system to automatically delete cached file from apps.
2. Battery : It saves battery a lot beacuse of its background execution limits.
3. Notifications : This is one of the major improvement that enables you to snooze notifications for a certain amount of time simply by swiping left.
4. User friendly : Oreo has come with some features like autoFill which helps you to fill forms faster.
5. Audio : Oreo's Volume Shaper gives you option of 'fade-in/fade-out' and 'cross-fade' sounds.
6. Visual Changes : Oreo comes with a lot of improvement in visual experience of users. The biggest modification is the settings menu which is completely changed.
As the theory says, every new version should be the best, we will now look for some previous versions and their comparisons. These are the reasons to update Nougat to Oreo latest Android OS.
Read Also : Android Oreo Features to fall in love with Android mobiles often
Reasons to update Marshmallow to nougat:
Before 'Oreo' Google has launched 7.1.1 Android version named as 'Nougat' and it is available with Nexus smartphones and tablets, and the pixels. Nougat has provided everything that leads any android user to update to this. From multi-window support to improved battery life with Doze, a smarter settings menu, instant apps and many more things attracted every marshmallow user to it. We have listed the features below:
1. Notification area has been improved : It provides some great features like the ability to quick reply to message notifications.
2. Multitasking is much more faster now : This feature provides quick switch between apps . You just need to double tap the recent button and the last app you used has been bring backed.
3. Multi-Window mode : This feature of Android Nougat helps you to run two apps at the same time.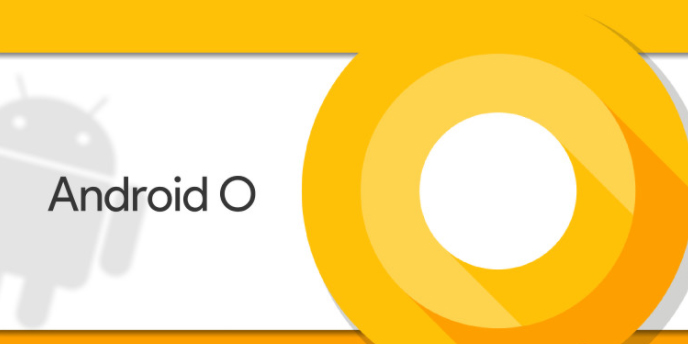 4. Improved performance : Android Nougat tweaks the Android Runtime compiler which provides faster gaming graphics.
5. Interface tweaks : A huge number of tweaks have been made to the visual user interface in Android Nougat and they are largely information based.
6. Improved Doze mode : This is the biggest feature of the Nougat that , if your phone remains untouched doze mode saves battery for a quite while.
Given above are the reasons to update to latest Android OS from Marshmallow to nougat To Oreo Os update for Android mobiles .
But still many of us say that android marshmallow is still the best . So let's have a look to the reasons.
Read Also : Android Oreo Vs Android Nougat Vs Android Marshmallow Vs Lollipop
Reasons to use Marshmallow:
If you have a detailed look about the new features of android ' Nougat' then you will find that many of the features are not all new and most of them are traced back from Samsung and Sony phones. The Multi-Window feature that Android Nougat provides , has been introduced by Samsung way back in 2011. Then you are happy with marshmallow, then there is no reason you want to upgrade to 'Nougat'.
Now the question that comes in our mind is that what about the previous versions before marshmallow and is it still worth to use android lollipop. Well the answer is that Android version 5.0 named as 'Lollipop' has been reported as full of bugs by many people. It also increases RAM usage and has been reported that with this version people are facing excessive battery discharge and horrible lag time on touch selections. So in my opinion it is better to upgrade then to stay with Android Lollipop. Now most of you have question that can we update Lollipop to Nougat or Marshmallow.
Read Also : Backup Android Device to PC or Google
How to update your old Android OS to latest Android OS : Update to Latest Android OS
You can Update to Latest Android OS from old version of Android OS easily . There are various methods to Update to Latest Android OS . Here is the simplest solution .
Here is the two methods on a single line to Update to Latest Android OS .
You can simply go to System updates on your mobile and check for updates and safely upgrade to Marshmallow and then if you want you can update to Andriod Nougat.
There are other methods also , you can download Android ROM and install it in your device , this will manually update your Android version.
Read Also : How to Use Google Assistant on Android Devices (Without Root)
Overall which is the best android version depends upon our needs and use. So , first know that which version is best and compatible with our device and then make any upgrading decision because every new upgrade increases RAM usage.
Hope this article helped you to take a decision to Stay with Android Nougat/Marshmallow and two methods to Update to Latest Android OS .