One popular cosmetic treatment that exist is Botox Treatment , but we all know Botox injection only for treating different cosmetic issues . Especially the dermatologists favourite Wrinkle removal treatment is Botox . But what about the astonishing Botox Uses To treat different medical conditions. Ever wondered that Botox Uses is beyond the cosmetology treatments.
If so now you going to wonder about the different uses of Botox .
Astonishing Botox Uses To treat different medical conditions
Here is some Magical Botox Uses which are way beyond the wrinkle treatment using Botox .
Botox Effective Treatment On Migraine 
People with chronic Migraine are treated with 20- 30 Botox injection for migraine treatment even by famous medical universities. These injections help to have a good relief from migraine for 2-3 months period minimum . Botox injections are taken at different points around neck , back neck , side , head etc . This shown a very good improvement in patients with migraine .
Read Also : TMJ Headache Must be Treated – Symptoms & treatments
Botox to Treat Excess Underarm sweating 
There is a medical condition called Hyperhidrosis  which the excessive abnormal way of sweaty hands and feet and underarms over even the whole body . If you are one who always smells sweaty and excessive underarm sweating is a problem for you then Botox is a solution for that . Botox controls excessive underarm sweating in people .
Botox for Overactive bladder or bladder dysfunction treatment
The feeling to pee so often is seen in most of the women its mainly because of overactive bladder . So treat this problem of incontinence , nocturia & overactive bladder Botox is a ideal remedy. You have to repeat the process in every six months .
Read Also : Menstrual Cups, a solution to the pad effect-Another Period
Botox to relax Muscle spasm ( Multiple Scelorosis )
If you feel irritated with the frequent twitching of muscle spasm due to multiple sceloris or any neural issues this can be treated with Botox injection as they reduce the muscle spasm. This really works to solve the muscle spasm .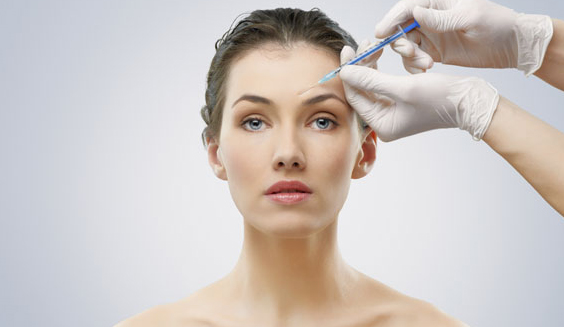 Botox to treat Eye problems – Crossed eyes , Strabismus , twitched eye 
Taking Botox injection in 3-4 month interval will help to relax the eye muscles thus twitching as well as crossed eye problems can be solved easily. Thus Botox treats Squint problems and help your eyes to focus properly.
Botox treats Tennis elbow
Tennis elbow is a condition of muscle problem so this an be cured by Botox injection . Other methods will give you just temporary relaxation from the pain of tennis elbow.
Your smile may not be so perfect and confident when t reveals so much of your teeth gum outside . To solve this injecting Botox to upper lip can help in giving you smile hiding gums.
Read Also : Dangerous Teabags – Brands making you Sick with Healthy Label
 

Botox for Bells's Palsy Treatment
Because of some nerve issues we can see that drooping on face to one side  happens thus the skin looses its firmness . To avoid the unnecessary movements  and twitching of the muscle Botox injection is used . Thus it tightens the skin.
 

Head & Vocal tremors Cured with Botox
Tremors due to nerve problems can be cured with Botox injection which shows high effectiveness in treating vocal as well as head tremors.
Read Also : Ketogenic diet Weight loss menu for Beginners -Ketosis
Other Non FDA Approved Botox Uses 
Botox Uses also varies to many other areas of medical treatments which are still on the research . As of now it is believed that Botox can be used for some other treatments more where Botox Uses is not FDA approved –
Botox Uses for Depression and it is believed that Botox can greatly influence one's mood .
Painful sex can be avoided with Botox injection . This Botox Uses is not clinically approved but still considered working due to researches.
Premature ejaculation problem resolution with Botox Uses is on the research which is also not approved by FDA.
Parkinson's Disease Drooling can be cured with Botox which is on the research process.
Botox Uses and Abnormal heartbeat is also on the study .
These are the various Botox Uses which are approved by FDA as well as yet to approve .