Convert 3G Phone to 4G Phone
                   " 4G 4G everywhere ,
Don't have any mobile to use ? "
No problem we are here to help you.In this rapid growing world , our technology is also growing with a bullet speed. Firstly, we all depend upon 2G internet which is very slow. Then 3G wireless spectrum has been allocated to all private operators on 1st September, 2010, which is much faster than 2G and now 4G has been introduced in the world which is much more faster than 2G and 3G.
With the launch of Reliance JIO in India , it's become easier for a common people to use this 4G technology because Jio has provided free and cheap internet plans to all its users. 4G speed can do jobs much faster and it also provides high quality voice calls through voLTE (Voice Over LTE).
But the main problem is that most of us don't have 4G mobiles .And many of us have question that Can we use we Reliance 4G jio sim in 3G mobile ?. So the situation is like that we have the sim but we can't use it as we don't have 4G phone. But today we will show you how to use 4G mobile in our older 3G handsets. For this , we all have to know first how to convert 3G phone to 4G phone . So let's have a look to this .
Read Also : Android boot Fix – Steps to Try When Your Android Won't Boot
There are several methods available in the market showing how to Convert 3G phone to 4G phone . Some are fake but some work efficiently. So what's the need to buy expensive 4G phones when we can use 4G sim in our 3G mobiles.
Today we will show you the real one's, which are tested and it has proven how to enable 4G on 3G mobile.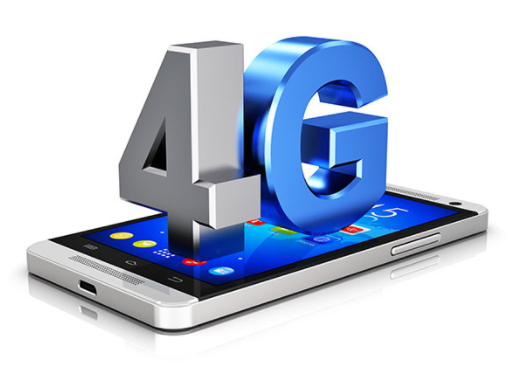 Method 1: Convert 3G phone to 4G phone (For MediaTek processors)
Before starting the steps let me know you that for this method your phone should have Andriod version 4.4 or a higher version than that and it must have been rooted.
1. Firstly download and install MTK Engineering Mode app in your 3G mobile.
2. Open the app and click on MTK settings and select preferred network option.
3. Now select 4G LTE/WCDMA/GSM as network mode.
4. Now save it and turn it off and on your mobile device.
5. Once done , shutdown your phone and insert 4G sim in Slot 1 and keep the 2nd Slot empty.
6. That's it switch on your device and now you will see 4G sim network.
But one problem with this method is that within minutes you will get 4G network but you will not get 4G speed.
Read Also : Android Vs iOS – Pros & Cons of Buying Android Vs iOS
Method 2: Convert 3G phone to 4G phone (For  Redmi 1S mobiles or Samsung 3g mobiles)
1. Dial *#*#4636#*#* from your 3G mobile device.
2. Then a page appears on your screen from that choose phone information 1.
3. Choose LTE/GSM auto (PRL) option or any LTE option.
That's it , but if you face any network problem in your device then select network manually in your device. But if still you face this problem then go for the following steps :
1. Download both Xorware 2G/3G/4G Switcher & Xorware 2G/3G/4G Interface App.
2. Open app and choose the network settings.
3. Select network mode to 4G LTE.
4. Click on apply and then restart your device.
Read Also : Google Traffic : How to check traffic to work or home
Method 3: Convert 3G phone to 4G phone (For Qualcomm Chipset Devices)
1. Download Shortcut Master (Lite) app.
2. Install the app and click on Menu .
3. Search for "Service menu" or "engineering mode" .
4. Then Select "System App" Option For Deep Search. If Found then open it and access to change LTE Bands.
If it doesn't works.
5. Go to Engineering mode and Select Change LTE bands.
If this also doesn't works,
6. Dial *#2263# and select Menu and click back again then Select Menu.
7. Go to key and enter 0000 and wait for some seconds, you will get Popup.
8. Select UE settings from that popup, and select
setting>protocol>NAS>Network Control>Band Selection>LTE Band> The Select "Band 40".
You are done now . Just restart the device and place the sim in first slot.
Read Also : Backup Android Device to PC or Google
These methods help you to use 4G sim cards especially Reliance Jio sim cards in your 3G handsets . But before doing these methods your phone must have been rooted and you should know that doing root can harm your mobile devices and it is bad for the privacy of mobile data. Also rooting increases  the chances of different viruses entering into the mobile. So , you should know about what you are going to do and whether you can complete all the steps or not, because these things can risk your mobile.