The newly introduced Google Pixel phone has a wonderful camera which can work awesome especially in a lower light. Google Pixel phone is highly and elegantly designed to match your needs and The Google Assistant answers your voice in a more natural way and with a greater human approach. Google Pixel WiFi Calling feature is a vital improvement in the technology of phones. This article explains the feature in detail and how to use it for better call experiences.
Features of the Google Pixel phone
Before discussing Google Pixel WiFi Calling enable and disable let's have a look at Google Pixel .
To put it in short Google Pixel phone is a high-end Android phone. It is a smartphone which was launched in the month of October 2016.
There is a 5.00-inch touchscreen display and the resolution is 1080 pixels by 1920 pixels at a PPI of 441 pixels per inch. The RAM is about 4 GB and comes with 1.6GHz quad-core Qualcomm Snapdragon 821 processor. It carries a 32 GB internal storage memory and it cannot be expanded further.
Read Also : Google Pixel Dictionary – Add words / Phrases to Dictionary
The camera specification is like 12.3-megapixel primary camera on the rear and an 8-megapixel front shooter for selfies. It basically runs Android 7.1 and has a power of 2770mAh no removable battery. The measurement of the battery is as 143.80 x 69.50 x 8.60 (height x width x thickness) and weigh 143.00 grams. The Connectivity options of the Google Pixel includes Wi-Fi, GPS, Bluetooth, NFC, 3G, and 4G. The Wi-Fi standards supported is as 802.11 a/b/g/n/a. The WLAN features are as follows:  Wi-Fi 802.11 a/b/g/n/ac, with a dual-band, with a direct connection to Wi-Fi, DLNA, hotspot. It accepts only a Nano SIM. Using the Google Pixel WiFi Calling application one can identify the number of other devices which are connected to the Wi-Fi network which you are using. As you are using the Pixel W-Fi and the device you are using is rooted you can even re-open any of the sessions which are opened by any of the other devices which basically used your same Wi-Fi network connection.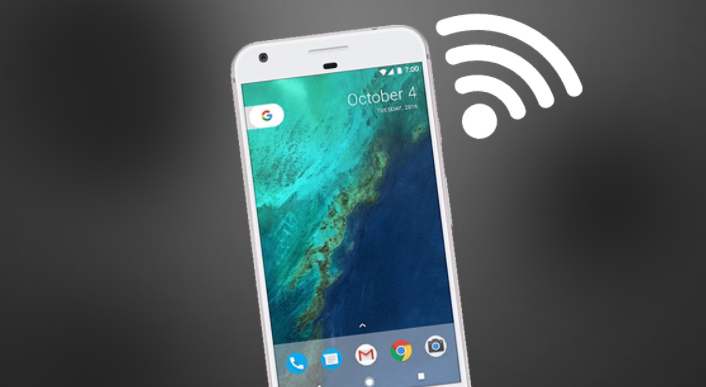 How to use Google Pixel WiFi Calling
The main and most popular feature of any smartphone is Wi-Fi Calling as they ensure there is an increase in call quality. This feature especially works well when the signals are poor. Most of the mobile phones use the age old technology for voice calls and that is the main reason that most of the voice calls are not as crispy and clear as that of any of the VoIP calls which are made via Skype. In case if you own a Google Pixel phone with a Wi-Fi calling ability then even when there is a poor cellular reach which would be unable to penetrate into the building where your home or office is located, you can go ahead and place a call rather than depending on the cellular radio.
To enable Wi-Fi calling in your Google Pixel phone you need to install the USB drivers in your phone device. Google enables a list of few of the universal USB drivers and it is not necessary and it also depends on your operating system.
Read Also : WhatsApp Exclusive Guide – Everything about WhatsApp Features
Initially, you need to download the ADB binary for the particular operating system you are using like Windows, Mac, Linux etc. These links will automatically download the latest version and there is no need for the user to source it from the web.
Read Also : Android: Prevent apps from running at startup(Stop/Disable Apps)
You need to extract the zip file into a folder which you think can quickly access. Then in your phone enter the settings tab and click on About phone. You need to scroll down to find the Build number and to enable the developer options one needs to tap it almost 7 times. After hitting the enter key on the developer options and finding the USB debugging enable the same. As most of the phones do not allow the user to enable ADB charge only mode the user need to plug in the phone device to the computer and change it from the charge the only mode to the file transfer mode which is otherwise known as MTP mode.
Read Also : Connect Google Pixel to TV Easily with these Exclusive Guide
After opening a command prompt in the ADB folder holds the shift key and select the open command prompt here option. What is to be done now is you need to re-run the ADB devices command and a serial number will be printed by the terminal. After doing this hit on the ADB shell command.
Once the ADB shell prompts to hit the command settings put global wfc_ims_mode 2 and you are done. Need to toggle the airplane mode on and off and go to the Wi-Fi section after opening the settings tab and the preferred Wi-Fi settings should be active.
Read Also : 10+ Best Alternatives to Whatsapp you will love this year
Steps to Enable or Disable Google Pixel WiFi Calling
Open the "Phone" app.
Select "Menu" in the upper-right corner.
Choose "Settings".
Select "Calls".
Select "Wi-Fi Calling".
Set the slider to "On" (to enable) and "Off" (to disable)
If you open the settings directly, then follow step 3 to step 6 only.
Read Also : Google Pixel Haptic Feedback / Vibration Mode Enable or Disable
Google Pixel WiFi Calling Advantages
The main advantage of using Wi-Fi calling using a pixel phone is that when you have a weak carrier coverage you can use the settings and make calls. This works especially when the user is traveling to a remote village or country side or residing in a building which has a spotty reception. A built in Wi-Fi connection has definitely an added advantage over few third party services like Skype WhatsApp, Facebook Messenger, Viber who uses voice over Internet Protocol to place a call either using a Wi-Fi connection or a cellular data connection. If the Wi-Fi you are using is carrier branded it would be definitely a different one. As it is directly infused into your device directly the user need not connect to any of the services to use it. It can be set as a default way of placing a call using Wi-Fi and in case if the phone loses out the signal it will immediately switch over to Wi-Fi calling.
Read Also : Skype for Business: Fix "Cannot sign in because the server version is incompatible with Microsoft Lync" error
As the service is built in one need not have to add contacts separately as we do with other services. It will access the existing phone and the one you are calling need not download any third party service calling to receive the call. It all needs very little effort to set up the calling and other services.
Conclusion
Thus basically these Pixel phone using Wi-Fi connections are a great boon and can be used from any place even in a remote village even though the network from the other carrier gives out very low signals.