Buying a new home is always wonderful but when it comes to buying a home for the first time , then it is very special . Moreover its not an easy task when it comes to look into all the criteria for buying brand new home for the very first time. So here is our exclusive 1st home buyers checklist to help you take easy and clear decisions.
Exclusive 1st home buyers checklist – Must read
Here we will give you point by point first home purchase checklist and the section will be detailed by highlighting the important checklists.
Location to Buy the first home
Right time to buy
Type of the dream home in your mind
Consider what factors matters you
Check your cash reserve on hand
Think about the source of down payment
Check your credit score and loan eligibility
Type of mortgage you need and time to get it sanctioned
Calculate your bills to afford a new home
Prepare list of your new home expenses
Calculate your insurance cost
Source to pay when any ill luck occurs
Get an idea about your long term expenses
Resale value in future
Good real estate agent
These are some of the most important 1st home buyers checklist.Now lets see all in a brief .
Location – Where you want to live ?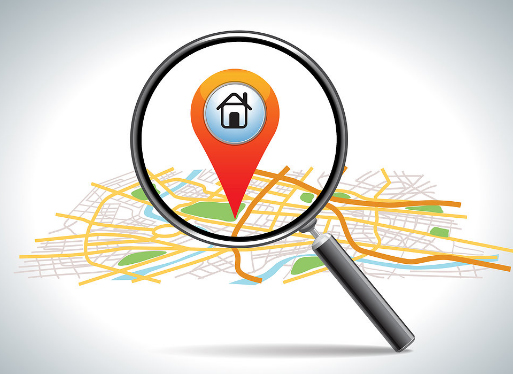 You should consider whether you want to live by considering the facts like your easy access to job place , facilities that you need utmost etc. When considering where you want to live you should look about whether you want to be in a busy life city or a serene place in outskirts.Also knowing the neighbours also falls as a great matter when buying home.
Time – Right time to buy
Think about the future when you're ready to buy a new home . You should know the right time on which you will have the capacity to afford a new home with the existing bills in your life. Buying your first home requires adequate thought about your potential future living needs rather than just your current wish list. With a little planning, you can purchase the right home for your current needs, potential life changes and a house that will be easier to sell when you're ready to upgrade.
Type -What's the dream home in your mind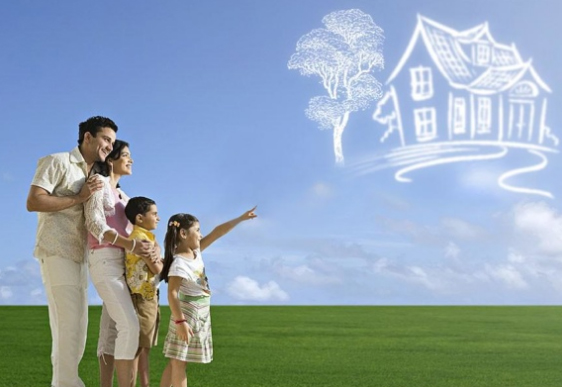 First home buyers will be having the best dream about their home. Mostly due to budget constraints making the exact blueprint of the dream house is not always possible. But definitely you should know the basic like what type of house you long for , what style of architecture , contemporary or traditional . All these you should think about and have a better idea on this.
Configuration -Consider what factors matters you
A key consideration for your first home is the number of bedrooms and baths you want to fit your lifestyle. This is a must first time home buying checklist . If you want a guest bedroom, an office and workout room, you'll either need a four-bedroom house or one with three bedrooms and a bonus room, attic or basement you can make over. If you don't mind going up and down stairs every day, a split-level house is fine. Ranches usually provide less square footage, but they let you live on one floor.
Initial Source – Check your cash reserve on hand
When it comes to buying anything certainly its a matter of money . So when buying a new home the most important thing you have to do is to calculate the cash you have by hand . This is advised because the process of mortgage loans will take time to get sanctioned but you can't postpone your down payment till you get loan . Also usually even if you are getting mortgage loans hold 25% of money as cash on hand . Don't put all this on down payment make sure you keep a good portion for meeting the sudden unexpected bills.This is a must 1st home buyers checklist.
Down payment – Think about the source of down payment
Even if you have not made ample saving on hand then you should think about the available sources of down payment options before you. Usually in the case of buying a home there the down payment is the very minimum 5 % to 25 % .When thinking about down payment the major source can be any of the assets which you can pledge or any bonds that can be liquidated, also any source of assistance that can be managed from friends or family , Check with your city about DPA (Down payment assistance) schemes there. Also talk with your Human resource section at your company and inquire the options and scope there.
Credit score – Check your credit score and loan eligibility
Loan eligibility is based on your credit score . You must have a valid credit score to get quick loans.One among the most important and unavoidable 1st home buyers checklist.
Credit score >750  –Excellent
700-749               –Good
650-699               –Fair
550-649               –Poor
<550                    – Bad

This is a short overview of CIBIL score . For home loans sanctioning always a credit score of minimum 700 is must .
Read Also : Improve Credit Score For Getting Loan Approval – CIBIL Score Detailed
Mortgage Type – Type of mortgage you need and time to get it sanctioned
Choose the ideal type of mortgage for buying your new home.So for your understanding just briefing the three options of mortgage loan for home buyers ,as we can't describe the entire details here giving a short update about that –
Option 1 –
Fixed Rate or Adjustable Rate mortgage loan you need , so you will be wondering what these two are and which is going to suit you. Here i explain it in nutshell for your convenience . If you are a monthly salaried person who leads life by fixed monthly expense calculation then you should choose Fixed Rate Mortgage loan . This is because the EMI of your loan will remain same even in long tenure with fixed rate of interest . But when you take ARM loan then the interest rate will be low for first few years but it will keep changing as the interest rate is floating . Business people can take ARM loan as they usually look for short term loans and they don't mind the floating rates of EMI.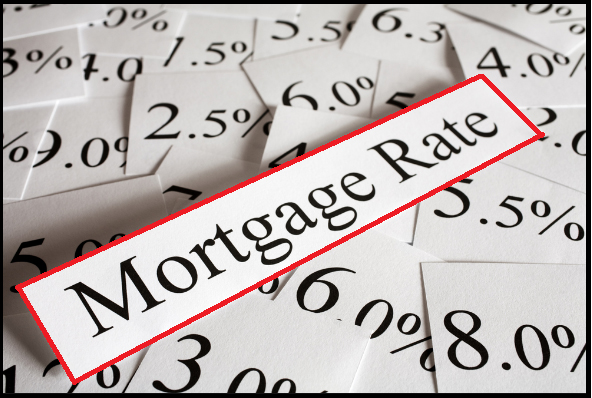 Option 2 –
Conventional Home loans or Government-insured home loans , this is the next option in deciding the type of mortgage you need for buying first home . Conventional loans are not insured loans while government insured home loans are accepted by federal government with insurance.
Read Also : Quickly increase credit score in just 12 months -Easiest hack
Option 3 –
Jumbo or conforming loans which is the third type of mortgage home loan option.If you look for a jumbo loan then your credit score should be fairly high as the lender is providing loan on high risk so the document process and time of sanction will not be liberal as in the case of the conforming loans.
Calculate your bills to afford a new home
The first step in buying your first home is to determine how much house you can afford. Working with a qualified mortgage broker or lender, you'll easily be able to determine what you can afford based on your current income. A typical guideline recommended by many lenders is that no more than 28 percent of your gross income should go to your monthly mortgage payments and no more than 36 percent of your monthly gross income should go to all debt.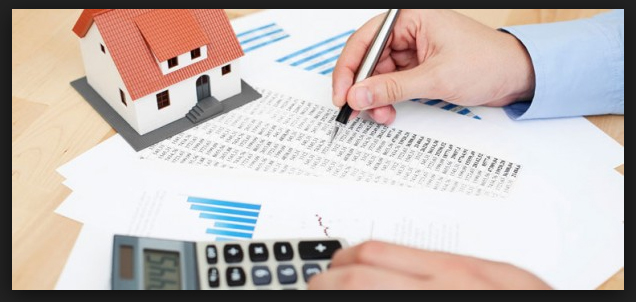 So if you're currently paying 12 percent of your monthly gross to pay credit card, auto or student loan debt, that would leave you with 24 percent of your take-home pay as your mortgage guide. Depending on your lender, you might need to put down 20 percent of the sale price of the home as the down payment along with several thousand more in closing costs. Check your credit reports and scores several months before you think you'll be applying for a mortgage to see if you need to correct any errors on your report or take any steps to raise your score. This is an important 1st home buyers checklist.
Prepare list of your new home expenses
Your first home doesn't have to be perfect, especially if you're on a budget. If you don't mind doing small projects such as repainting walls, refacing cabinets or putting in new carpet, you might be able to get more house for your money. Even if you're not a DIY expert, many upgrades aren't going to cost thousands of dollars, and you can make them a year or more down the road. Also a new home will rise new expenses like furniture , new utensils etc.One of the mandatory 1st home buyers checklist.
Insurance -Calculate your insurance cost
Your first home insurance should be taken with lot care and understanding the policy in the depth .Understand clearly what exactly your policy will cover and valuate its premium with more than 3 companies at least. You can escrow the insurance payment with your mortgage loan payments.This is considered to be an ideal way when choosing your first home insurance.
Source to pay when any ill luck occurs
Everything in life , including this life is not with a guarantee of what would happen tomorrow.So considering a future plan which will provide a revenue source to your family like any early retirement plans as well a healthy insurance plan that meets all your future financial expense that can't be prevented in future . A happy home should be less stressed , so do anything that can curtail the anxiety caused due to fear of future.
Get an idea about your long term expenses
Expansion is the identity of future. So except that everything will command a high cost , so think about the long term expenses. Like if your children are so young when you are buying home then the expenses for them , aged parents etc can be unavoidable future expense. Why it is necessary to think about this point at the beginning stage is because in the long run , the savings will more gone in the form of mortgage loans.I don't say that you should buy your first home only by meeting this as an important checklist, but it can assure you a more relaxed future.This is not a mandatory 1st home buyers checklist.
Read Also : Short term Investment Plans – Pros & Cons
Realtor
If you have no real estate experience, it's a good idea to hire a realtor to help guide you through the process and find the right home for you. An experienced realtor can give you a rough estimate of how much house you can afford, what features will cost you more or not affect your budget and which neighborhoods will best suit your needs. Realtors can pull reports on comparable properties in a neighborhood to see if a house you're considering is overpriced or not, and they can find other information about prospective homes, including past sale prices.
 Resale
Think of how long you might be in your home and think about how easy any house you're checking out will be to resell. A standard configuration for most homes is three bedrooms and two baths, which is the most desirable layout for families. Look at the prices of other houses in the neighborhood with the same layout and determine if yours is in the same price range. Comparable homes are used by real estate agents and buyers to value many homes.
So we have seen many of the factors that is to be looked upon by a first home buyer. Don't take that you should meet all the listed elements in 1st home buyers checklist. But try to ensure you are meeting the basic and most important elements in the list.