The three-letter word CAR has a lot of luxury in it. A car along with being a means of transport is also a matter of status and luxury to the owner. A car talks about your lifestyle. A luxurious car has everything in it to utmost comfort, may it be the seating, leg space, audio system, air conditioning, driving system etc. This article is about the various top luxurious cars in the world and their specifications.
4 Top Luxurious Cars in the world and their specifications
Here is the specifications of Top luxurious cars in the world and everything you should know about these cars
Mercedes – Benz
This is the most popular and top ranking luxury car. Made in Germany, Mercedes-Benz is well-known as the top luxurious car all over the world. The automobile manufacturer has the following variations and the most luxurious is the Mercedes S-class which was initially known as 'Sonderklass' meaning special class (abbreviated as S-class).
Here is the list of various Mercedes Car models existing –
A-Class
B-Class
C-Class
CLA-Class
CLS-Class
E-Class
G-Class
GLA-Class
GLC-Class
GLE-Class
GLS-Class
S-Class
SL-Class
SLC-Class
V-Class
AMG GT
Among this what is the greatest attraction of all Mercedes lovers is the Mercedes SUV (Sports Utility Vehicle)series that includes – G-Class , GLA-Class , GLC-Class ,GLE-Class , GLS-Class.
The Mercedes S-class has 12 different models and the top one is the S -350 Diesel.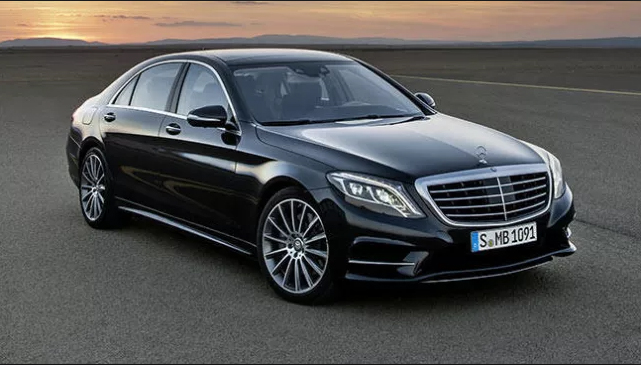 Here is the Top Mercedes S-class model specifications –
Mercedes S-350 Specifications –
With speed limit upto 250 kmph.
It has a 7 speed gear box.
Silent tyres and pedals, quiet and super smooth engine.
You can get the executive seating and comfort packs for ventilation and reclining rear seats with massaging function.
The seats however have supreme comforts and come with support and fold out tables.
Inbuilt WiFi hotspot, 200 GB hard drive and two separate screens accomplish luxury.
Power steering, 5 seating capacity, airbags and 70 liter fuel capacity add to the comfort of both driving and travel.
Read Also : Exclusive 1st home buyers checklist – Must read
BMW
Bayerische Motoren Werke popularly called BMW is the luxury car manufactured in Germany. BMW is known as the best-selling automakers in the world. They not only make cars but also make popular motorcycles and engines. Headquartered in Munich, it is the parent company of Rolls – Royce Motor cars. BMW cars are known for their comfort and these are the models available currently with BMW 7 series leading the list of top luxurious cars:
1 Series – 5-door Hatchback
1 Series – 3-door Hatchback
2 Series – Coupe and convertible
2 Series Active Tourer – Compact MPV
3 Series –  Sedan, wagon, Gran Coupe
4 Series –  Coupe and convertible
5 Series –  Sedan and wagon
6 Series – Coupe, convertible, Gran Coupe
7 Series – Sedan, coupe
3 Series Gran Turismo – Progressive Activity Sedan
5 Series Gran Turismo – Progressive Activity Sedan
BMW i3 – all-electric car
BMW i8 – plug-in hybrid sports car
X1 – Compact Crossover SUV/Sports Activity Vehicle (SAV)
X3 – Compact Crossover SUV/Sports Activity Vehicle (SAV)
X4 – Sports Activity Coupe
X5 – Mid-Size Crossover SUV/Sports Activity Vehicle (SAV)
X6 – Sports Activity Coupe
Z4 – Sports Roadster
The BMW 7 series Sedan is featured with excellent exterior interior design . Its performance twin power turbo twelve cylinder petrol engine can let you drive comfortably with a speed increase capability of 0 to 100kmph in as less as 3.7 secs. and a passenger inside will feel nothing. It comes with internal active steering with permanent all wheel drive which gives the comfort. You have the option to choose wheel and tyre sizes based on which fuel consumption is dependent. 8 speed step-tronic speed transmission makes it a speed car too for all those driving enthusiasts. The 5 seater has luxurious comfortable leg space, quality seating and fold out table on the rear seat, split AC and the latest attraction is the diamond surround sound system to add a touch of style to the luxury.
Porsche Panamera 
A luxury 4 door sedan, Porsche Panamera is a German Car with its body built at Volkswagen manufacturing facility. There are the following variants:
Panamera
Panamera 4
Panamera Diesel
Panamera S
Panamera 4 S
Panamera GTS
Panamera S Hybrid
Panamera Turbo
Panamera Turbo S
The Porsche Panamera Hatchback is the latest luxurious car available in 17 solid colours to choose from. It has the Turbo S engine with direct fuel ejection system, luxurious air suspension which can be lowered for better comfort and top driving speed of 266 kmph. Ergonomically designed seats with colours to match the interiors beautify the car. Driver assistance renders less work and more play for those crazy about driving the best cars. The sound system features 16 speakers with a sub woofer for that luxurious level of entertainment while on the go.
Read Also : Worst Financial Mistakes to avoid in life
Audi
With the four circle logo, Audi has led the market of luxurious cars for years with its most luxurious features not only for the driver but for the passengers also. Though produced by German automobile manufacturer, it has its various brands manufactured across 9 production units in various countries across the world.
The Audi A 8 Saloon is the top ranked car among luxury and comfort.
Audi S 8 is known for elegance and sportiness. It has a 4 litre V8 engine which can accelerate up to 62mph in 4 seconds. The quattro all wheel drive has a sport adaptive, dynamic steering with 8 speed tiptronic gearbox. The huge power is translated into maximum grip for that driving luxury. Elegant upholstery. The other range of audi are :
Audi small Cars
Audi SUVs
Audi luxury cars
Audi Race cars
Audi sports models
Conclusion
These are the top luxurious cars model which are known for their comfort and amenities that give complete luxury to enjoy that perfect drive. Also, a car of luxury showcases an individuals lifestyle and status. Many of the cars are called celebrity cars since most of them are owned by celebrities.