Nowadays, cryptocurrency has become the topmost choice of investors for investing. Instead of investing in gold, bonds, stocks and other funds people are now more interested in investing in digital currency. The increasing popularity of cryptocurrency resulted in coming of more cryptocurrencies in the market. This article is about Top Cryptocurrencies available in the market for investing.
List of Top Cryptocurrencies by market cap
For every investor, it is very important to understand what is the market cap, what does market cap do and how it is important?
Market capitalization is also known as the market cap. It ranks the company according to their value in the market. It represents the market value of a company based on their performance in the market.Market cap is calculated by multiplying the value with the supply of coins in circulation. It is significant for investors to know the market cap before investing, as it hints the investors of what should they expect by investing in it.
let's see the list of cryptocurrencies by Market Cap.
BITCOIN -Its market cap is $65,805,206,394 and its symbol is BTC.
ETHEREUM-Its market cap is $27,276,303,458 and its symbol is ETH.
RIPPLE-Its market cap is $7,137,246,040 and its symbol is XRP.
LITECOIN-Its market cap is $2,864,019,906 and its symbol is LTC.
DASH-Its market cap is $2,473,003,147 and its symbol is DASH.
NEM-Its market cap is $2,178,387,000 and its symbol is XEM.
IOTA-Its market cap is $1,629,399,565 and its symbol is MIOTA.
MONERO-Its market cap is $1,474,528,348 and its symbol is XMR.
ETHEREUM CLASSIC-Its market cap is $1,108,095,106 and its symbol is ETC.
NEO-Its market cap is $1,006,795,000 and its symbol is NEO.
BITCONNECT-Its market cap is $811,910,025 and its symbol is BCC.
LISK-Its market cap is $734,099,969 and its symbol is LSK.
STRATIS-Its market cap is $519,415,676 and its symbol is STRAT.
ZCASH-Its market cap is $418,758,786 and its symbol is EZEC.
WAVES-Its market cap is $414,614,000 and its symbol is WAVES.
ARK-Its market cap is $333,662,582 and its symbol is ARK.
STEEM– Its market value is $286,383,557 and its symbol is STEEM.
Above is the list of Top Cryptocurrencies according to their market cap value.
Read Also : Bitcoin Vs Other Investments (Gold / Bonds / Stock & Shares)
Top 10 Cryptocurrencies
Here is the list of Top Cryptocurrencies that are ranked as top 10 Cryptocurrencies in the market . From this the most popular and widely trusted and accepted 5 Top Cryptocurrencies will be evaluated here in this article based on their pros and cons .
BITCOIN
ETHEREUM
RIPPLE
LITECOIN
DASH
NEM
IOTA
MONERO
ETHEREUM CLASSIC
NEO
CRYPTOCURRENCY MARKET ONECOIN
There is one more cryptocurrency which is introduced in market that is is onecoin cryptocurrency. It is very different from other cryptocurrencies as it is centralized, whereas other cryptocurrencies are decentralized. Its centralized feature raise a question is onecoin even a cryptocurrency because cryptocurrency are meant to be decentralized. Investors who invest in onecoin are never controlled their profits until they themselves request a payout from onecoin. The programmers of onecoin say that they have made onecoin a digital currency which is based on blockchain but there is not a single proof available of blockchain presence. One cannot buy foods and pay bills by using onecoin. It is not much popular as other cryptocurrencies such as Bitcoin and Ethereum.
Read Also : Forex trading beginner's Guide to Earn without Loss in Forex
Best 5 Top Cryptocurrencies to Invest in 
In this list, we will see top cryptocurrencies with their pros and cons which help people to make a better decision.
It is the first cryptocurrency that was invented in 2009 since then, it has dominated the market. Its value in the market is extremely great and its performance is the main reason for the popularity of cryptocurrency. In the rank list of cryptocurrency, it is at the top this makes bitcoin the best cryptocurrency to invest in.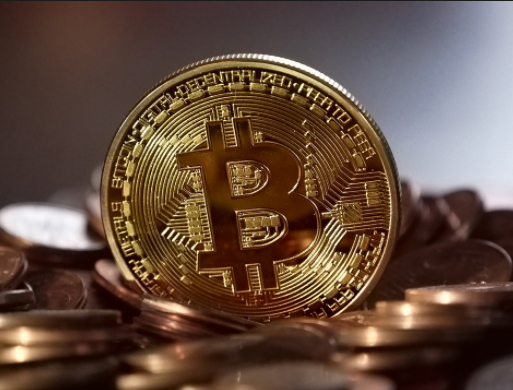 Pros of Bitcoin
Bitcoin is a digital currency which is created by using a computer. It is a decentralized currency which is not controlled by any authority. By using bitcoin user can send money anywhere in the world and the fees are very low. It is an open software that functions freely and allows users to control their own transactions without depending on any third party, this makes investors economically powerful. A large number of investors are investing in bitcoin as it is secure as Blockchain maintains complete transparency of all the transactions that happen globally. It records all the transactions without revealing any private information of the investors.
There is always some cons of everything lets see some cons of bitcoins.
Cons of Bitcoin
Many people started investing in bitcoins, but there are still a lot of people who don't know anything about digital currency so there is need of telling people about this .It is not accepted by everyone there is very small number of merchants who are accepting bitcoins. Though bitcoins are saved in e-wallets with the unique key still there is some security issue that if someone's wallet is lost nothing can be done.If someone used bitcoins for transactions and didn't get the thing which is promised by the supplier nothing can be done to return the good for getting bitcoin back. As it is decentralized no one can guarantee its valuation in the market. This decentralized factor of bitcoin is both its advantage and disadvantage.
Read Also : Credit Card Debt Pay Off- 5 Things to Consider About Debt Pay Off
Ethereum was introduced in late 2013 by Vitalik Buterin, a cryptocurrency researcher. It is the second most popular cryptocurrency. It has the most possibility to develop in future. Ethereum produces a digital token called Ether. It works similarly as bitcoin but its way of working is completely different from bitcoin. It is the second best cryptocurrency to invest in.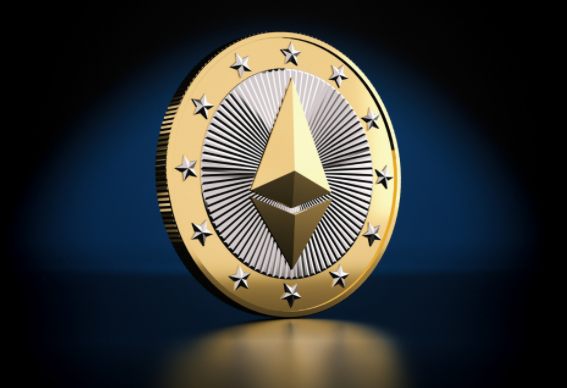 Pros of Ethereum
Ethereum is an open source computing software which is used to develop, deploy and implement 'smart contracts'. It is not depended upon any third party and it is also a decentralized cryptocurrency but the team is trying to make it more decentralized. Ethereum is also based on Blockchain but its blockchain is more advanced. There is one more advanced feature that is present in Ethereum that it comes with 'Turing complete' which means that one can write contracts that can solve complex mathematical problems.
Cons of Ethereum
Ethereum is unique in its own way but still, bitcoin is best and topmost choice of investors. Many people are unaware of this digital currency as well. Ethereum lost all its value in June in a flash crash its price fall from $300 to 10 cents though it recovers later. Ethereum doesn't have a cap on the number of coins, which means it has high inflation. Also, Ethereum takes huge disk space.
Read Also : Luxurious SUVs for Sport Maniacs – Latest Update
Ripple is a digital currency as well as an open payment network. It is based upon a shared open database. It is the third Top Cryptocurrency for investing.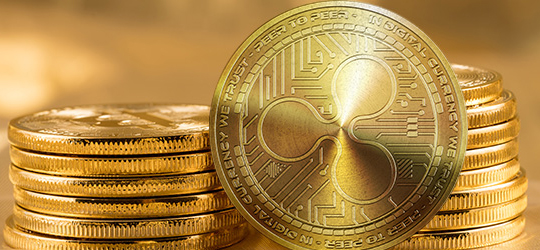 Pros of Ripple
It is a new kind of cryptocurrency, investors cannot use it directly for good and services but its most impressive feature is that it can convert any currency into other currency without depending upon any third party. It helps other currency to increase their trade. Ripple uses a little consensus system as it requires very less energy to run and complete a transaction. Consensus system is very helpful as it records whatever is happening on computers.it doesn't matter what currency you offer ripple converts every currency easily. Ripple main purpose is to make the transaction between two parties trustworthy. It sells currency directly to banks and other institutions.
Cons of Ripple
There is network lag and malicious users present and when it is reported the system is made in such a way that it needs to start again.
Litecoin is introduced by Charles Lee. It is a digital currency and open source, a global payment network that is fully decentralized that is it is not controlled by any authority. It is the fourth best cryptocurrency to invest in.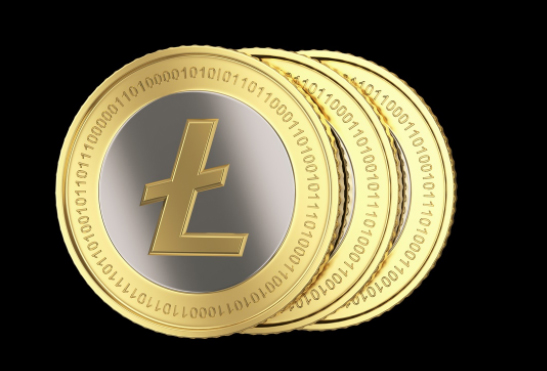 Pros of Litecoin
Litecoin's blockchain is capable of handling higher transaction volume. It makes transactions very fast and charges very low fees. Wallet encryption is also available in litecoin. It checks everything before sending payments. Its reputation is the main reason for its development and now few small businesses started accepting it.
Cons of Litecoin
Litecoin is not accepted as official means of payment in many countries. users are not provided by any rights by law litecoin.
litecoin needs bitcoin but bitcoin doesn't need litecoin. It is at fourth rank so options that are better than litecioins are available for investors to invest in.
 This digital currency is peer to peer network. It is first self-governing and self-funding protocol. In DASH, everyone has a voice to propose a project directly to the network.It is the fifth best cryptocurrency to invest in.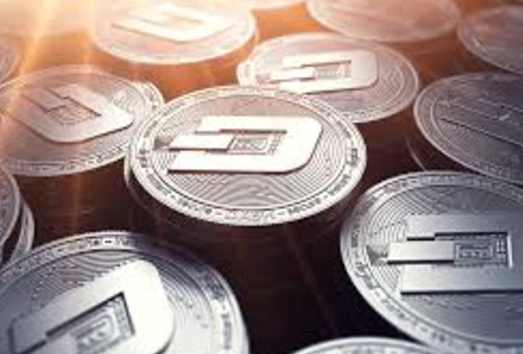 Pros of Dash
Its main purpose is to become a digital; cash, providing a level of anonymity which is not available in any other cryptocurrencies. Its makers are trying to make the transaction untraceable and for that, they have used computers called Master nodes, it collects and executes several transitions at once. Its anonymity feature is unique which attracts investors and makes it fifth best cryptocurrency to invest in. If you are looking for an anonymous transaction and promising investment you can go for this option.
Cons of Dash
Dash still uses proof of work algorithm which is waste of time and electricity. Its anonymity is not safe as there are chances for attackers to break through.
Best Cryptocurrency to buy now
Bitcoin is the best cryptocurrency to buy now as it is at the top of the ranking list. More investors are investing in bitcoin and its profit is rising continuously. Nowadays, it is the most trending option for investment as it promises high returns and this is the main concern of every investor to get high return so most of the investors go for bitcoin. Though there are many cryptocurrencies available in the market, Bitcoin is still the best of all.
Bitcoin is like the big brother to Ethereum. After bitcoin, the next best cryptocurrency to invest in is Ethereum. Many people see Bitcoin and Ethereum as competitors, but they are not competitors as both are unique in their own ways. After Bitcoin the leading cryptocurrency in market is Ethereum which also promise high return after Bitcoin. So for now Bitcoin is the best cryptocurrency to invest in and the next best cryptocurrency to invest in is Ethereum as both are leading cryptocurrencies in the market.
CONCLUSION
Market has been introduced with many Top Cryptocurrencies , as it has become the popular choice of investors. The best cryptocurrency to invest in is Bitcoin but for better understanding we have discussed many Top Cryptocurrencies with their pros and cons which will help you to take sensible decision.